BCI Pandemic Recovery Course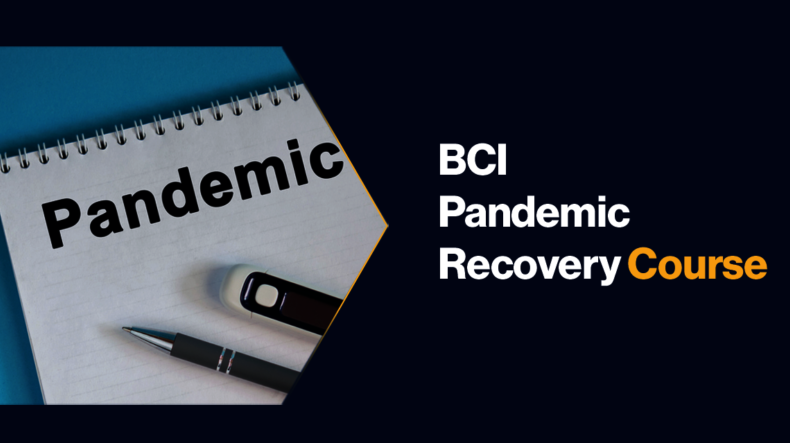 This course is designed to help organizations of any size or sector to look ahead and start to take stock of their organization's current position, and to define the new norms that will emerge from the COVID-19 pandemic. The course covers four modules that looks at pandemics, the concept of recovery, and the practical implementation into your organization.
The course is broken down into four modules, exploring the concept of recovery as well as the practical application using a number of different organizational starting points (e.g. a front-line organization, a moth-balled organization, a re-purposed organization etc.). It takes a practical, non-theoretical approach and you can use your own organization as a case study.
Find more information on the course here.
By purchasing this course students will have sixty days access from date of registration to complete the course. Typically, the course should take around four hours to complete.
Please note that once purchased you will be sent an access email that will usually take up to 1 working day (UK office times) to arrive.
Please note: By purchasing this online course you will lose your right to a refund within 14 days under the UK Distance Selling Regulations once the above email is delivered.