Mock Exam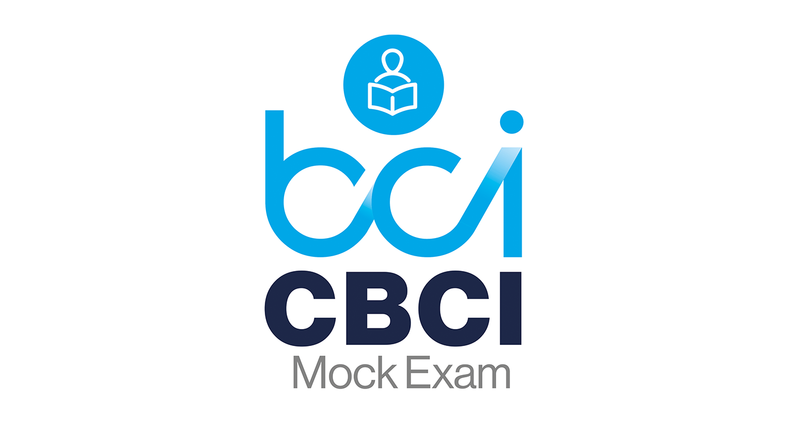 Prepare for the CBCI examination with this Mock Exam. Instant responses will tell you if you've passed or failed and each question provides a GPG reference for further study. You can pause or restart the Mock Exam at any time.
Based on the Good Practice Guidelines 2018 Edition.
FAQs
"Is it the same test every attempt?" - The Mock Questions contains a bank of 65 questions, and you will sit 50 questions every time you attempt the exam. However, the order the questions appear in is randomised each time.
"Will I be scored at the end of the test?" - Yes, you will score a mark out of 50 each time you take the test.
"Can I see which answers I got wrong?"- At the end of the test, you will see the list of questions and if the answer was correct or incorrect. You will not be given the correct answer, candidates are encouraged to study the GPG to further their knowledge.
Please note: This product is copyrighted by The BCI and will be supplied for your sole use. By purchasing this exam you will lose your right to a refund within 14 days under the UK Distance Selling Regulations. After purchasing this product please allow 3-5 hours before it is available for download via your Purchase history page.
Once purchased, please click here to access the mock exam questions.