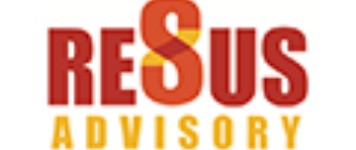 Resus Advisory (Pty) Ltd
Resus Advisory is a professional services firm based in South Africa, providing tailored organisational resilience advisory, audit and training solutions for clients across all industry sectors.
The team is led by David Bollaert who has been involved in BCM advisory, audit and training services for over 12 years. He has worked with around 70 organisations and is focussed on delivering value to clients by improving Organisational Resilience through related Risk and Business Continuity Management, Emergency Response, Crisis Management and ICT Service Continuity capabilities. BCM services include:
• Full BCM lifecycle implementation projects and specific elements including Policy, Business Impact and Risk Assessments, Strategies, Plans, Testing and Awareness.
• BCM audits and maturity reviews (against leading standards, ISO22301 & BCI GPG and practical experience).
• BCM training and awareness (CBCI official certification training and other tailored workshops).
With experience across various industries including Aviation, Retail, Telecommunications, Mining, Financial Services, and various Public entities including Government Agencies and Municipalities. Resus Advisory is uniquely positioned to address organisation's complex resilience issues and implement required solutions through analysis workshops, strategy sessions, planning, exercising and training.
Telephone
+27 82 998 8666