Professionals and organizations from all over Europe gather together to celebrate the BCI European Awards 2018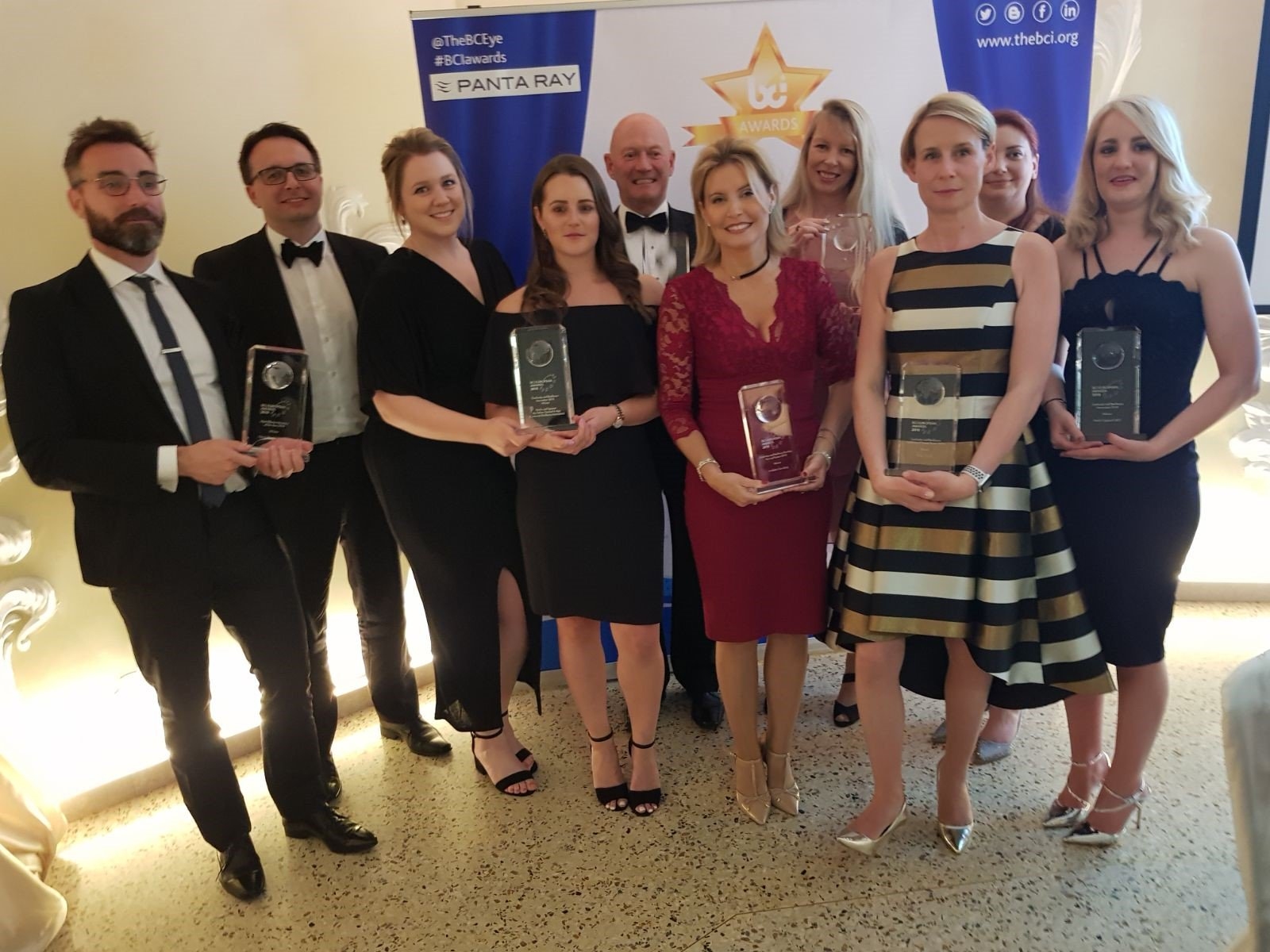 On 10th May 2018, the BCI celebrated the BCI European Awards at a gala dinner event in Milan. The event, supported by the BCI Italy Forum and sponsored by PANTA RAY, recognised the best professionals and organizations in the business continuity and resilience arena operating in the European territory.
This year the awards saw the participation of professionals and organizations from a multitude of countries, including Italy, Macedonia, Spain, Greece, Netherlands, Ireland, Germany, and the United Kingdom. This created a great atmosphere and networking opportunities for all attendees.
The BCI would like to thank PANTA RAY for sponsoring and supporting the BCI European Awards 2018.
Here is the list of winners from this year's BCI European Awards:
Continuity and Resilience Consultant 2018
Steve Mellish Hon FBCI
Continuity and Resilience Professional Private Sector 2018
Nicola Russell
Continuity and Resilience Newcomer 2018
Maria Coppard CBCI
Continuity and Resilience Team 2018
Standard Life Aberdeen Plc Business Resilience Team
Continuity and Resilience Provider (Service/Product) 2018
Avalution Consulting
Continuity and Resilience Innovation 2018
Marks and Spencer
Most Effective Recovery 2018
News UK and Ireland Ltd
Industry Personality 2018
Charlie Maclean-Bristol FBCI
More on
About the author

Communications Executive, The BCI