Setting the standard for business continuity and resilience across the globe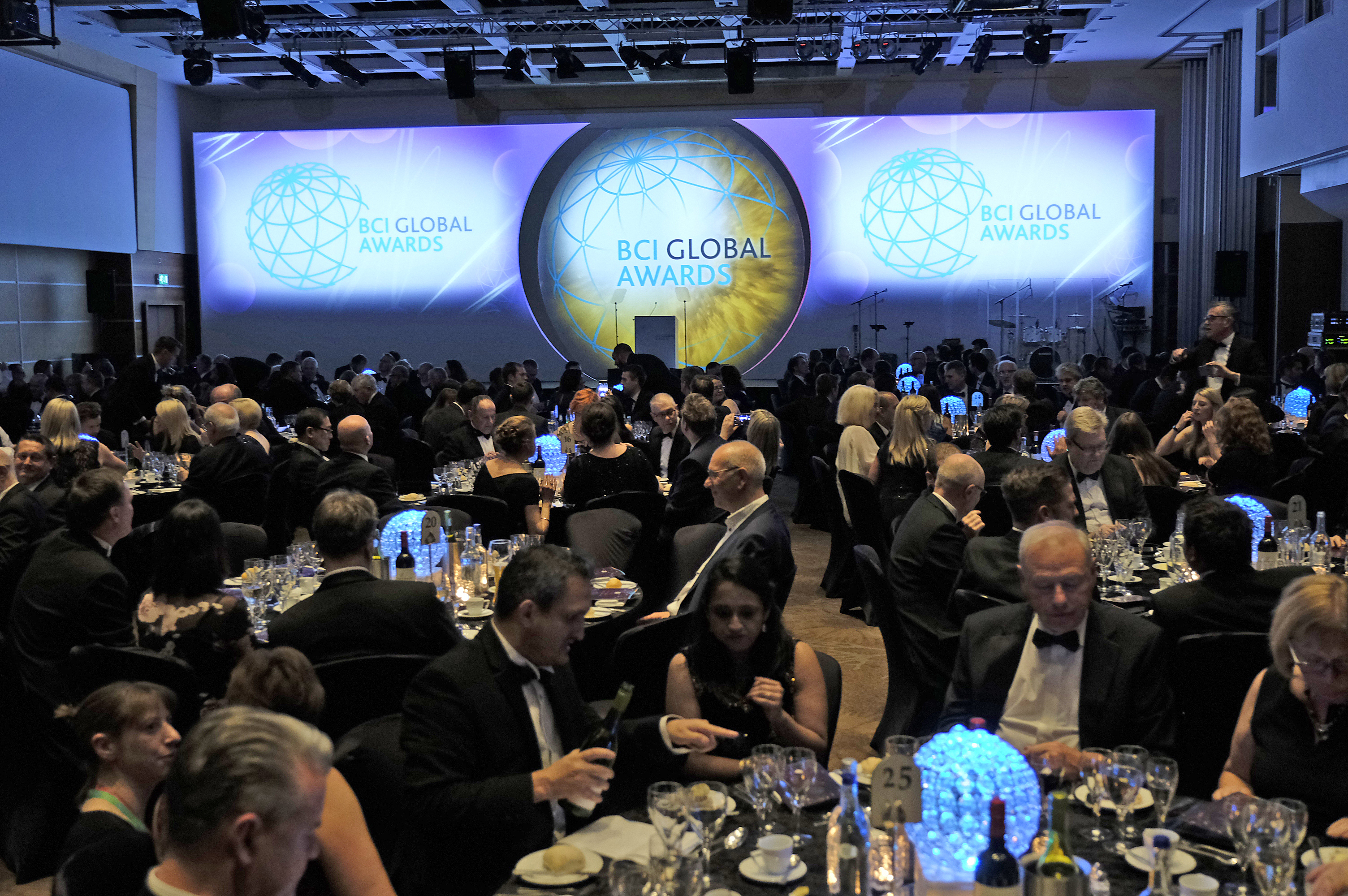 The Business Continuity Institute celebrates the best in business continuity and resilience at its annual Global Awards ceremony
London, UK – 7thth November 2017: At an Awards Ceremony at the Novotel London West, London, the Business Continuity Institute presented its annual Global Awards to recognise the individuals and organizations who have excelled in the field of business continuity and resilience throughout the year.
Business continuity is an established industry across the continent, so the standard of entries to the BCI Awards is always incredibly high, and this year was no different, giving the judges some tough decisions to make. All those who were on the shortlist can take great pride in their achievements, however there can only be one winner in each category, and those celebrating on the night were:
Continuity and Resilience Consultant
Kenny Seow MBCI
Continuity and Resilience Professional Private Sector
Melanie Lucht MBCI
Continuity and Resilience Professional Public Sector
Russ Parramore MBCI
Continuity and Resilience Newcomer
Semakaleng Mokonyane AMBCI
Continuity and Resilience Team
Cognizant Corporate BCM Team
Continuity and Resilience Provider (Service/Product)
Fusion Framework Continuity Risk Management System
Continuity and Resilience Innovation
Onsolve
Most Effective Recovery
HSBC GSCs and HT Contingency Risk Team India
Industry Personality
Gianna Detoni FBCI
James McAlister FBCI, Chairman of the Business Continuity Institute and host of the Awards Ceremony, commented: "Once again, I have been impressed with the high standard of nominees for the BCI Global Awards. All of the winners have done an incredible job in helping to build resilience in a world full of disruptions. I would like to offer my congratulations to all the winners who are a credit to the industry, and I am delighted that the Business Continuity Institute is able to honour their hard work and dedication through these awards."
​---ENDS---
For more information, please contact the Communications Executive at the Business Continuity Institute – Mariana Pallini CBCI – by emailing marianna.pallini@thebci.org
Notes to the editor:
The BCI Global Awards consist of nine categories – eight of which are decided by a panel of industry experts with the winner of the Industry Personality Award being voted for by their peers.
About the Business Continuity Institute
Founded in 1994 with the aim of promoting a more resilient world, the Business Continuity Institute (BCI) has established itself as the world's leading Institute for business continuity and resilience. The BCI has become the membership and certifying organization of choice for business continuity and resilience professionals globally with over 8,000 members in more than 100 countries, working in an estimated 3,000 organizations in the private, public and third sectors.
The vast experience of the Institute's broad membership and partner network is built into its world class education, continuing professional development and networking activities. Every year, more than 1,500 people choose BCI training, with options ranging from short awareness raising tools to a full academic qualification, available online and in a classroom. The Institute stands for excellence in the resilience profession and its globally recognised Certified grades provide assurance of technical and professional competency. The BCI offers a wide range of resources for professionals seeking to raise their organization's level of resilience, and its extensive thought leadership and research programme helps drive the industry forward. With approximately 120 Partners worldwide, the BCI Partnership offers organizations the opportunity to work with the BCI in promoting best practice in business continuity and resilience.
The BCI welcomes everyone with an interest in building resilient organizations from newcomers, experienced professionals and organizations. Further information about the BCI is available at www.thebci.org.
More on
About the author

Communications Executive, The BCI