BCAW at Novartis - bounce back, don't crack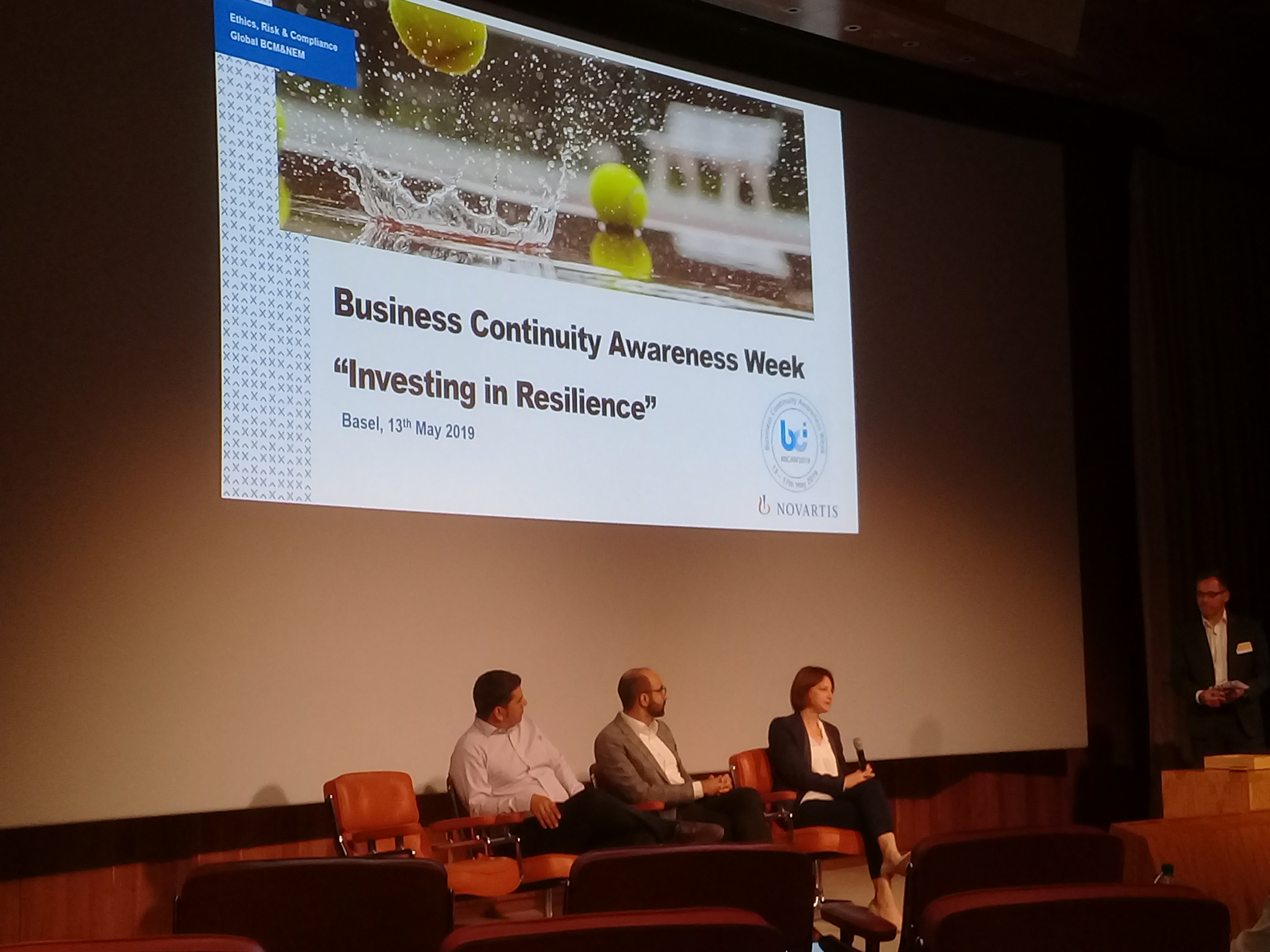 Novartis marked the first day of Business Continuity Awareness Week (BCAW) 2019 by hosting a conference at their Basel, Switzerland HQ that was attended by around 75 business continuity / resilience professionals and Novartis employees and also live streamed globally to all Novartis employees.
The conference started with a video message supporting BCAW and the conference from Novartis CEO Vasant Narasimhan. This top management support demonstrated that the Novartis BCM team have achieved an impressive level of C suite engagement.
The conference then heard from Novartis Chief Ethics, Risk and Compliance Officer, Klaus Moosmayer who welcomed all the delegates personally. During his address he noted that it was essential for BCM & resilience teams to be working strategically and that there was also need to upskill people generally in the same fields.
A round table discussion then took place that was moderated by Guy Stone, Novartis Head of BC & Resilience and featured the folloing Novartis staff;
Ulrike Schoenherr, Head GDO Risk Management
Yasser El Masry, Global Supply Risk Management
Mark Chakravarty, Head of Pharma Comms
Between them they shared their thoughts on how Novartis is investing in resilience from development, through production to their commercial activity.
After a short break the audience were addressed by ex BCI USA Chapter board member Sean Murphy, Managing Director of BDO. He shared his thoughts about the future of resilience investments and suggested that resilience programmes should be run like a business with less administrative focus and more strategic focus. He also suggested that business continuity should become more agile and focus on flexibility, adaptation, innovation, robustness, resiliency, redundancy and responsiveness.
Gautier Porot, Security Manager for BCI Gold Partner, International SOS and Garth Thompson, Head of Internal and Travel Security for Novartis spoke about a tool available for Novartis staff that provides support to them while they are on business travel. They also talked about the likely risks faced by business travellers.
The final session saw a group discussion featuring 5 Novartis executives that again demonstrated their commitment to business continuity and resilience as they took questions from the audience and those joining via the live stream.
Yasmin Gamal, Global Head BCM & NEM for Novartis then closed the conference by thanking all those involved in the production. Delegates left with an innovative reminder of the conference theme of 'bounce back - don't crack'!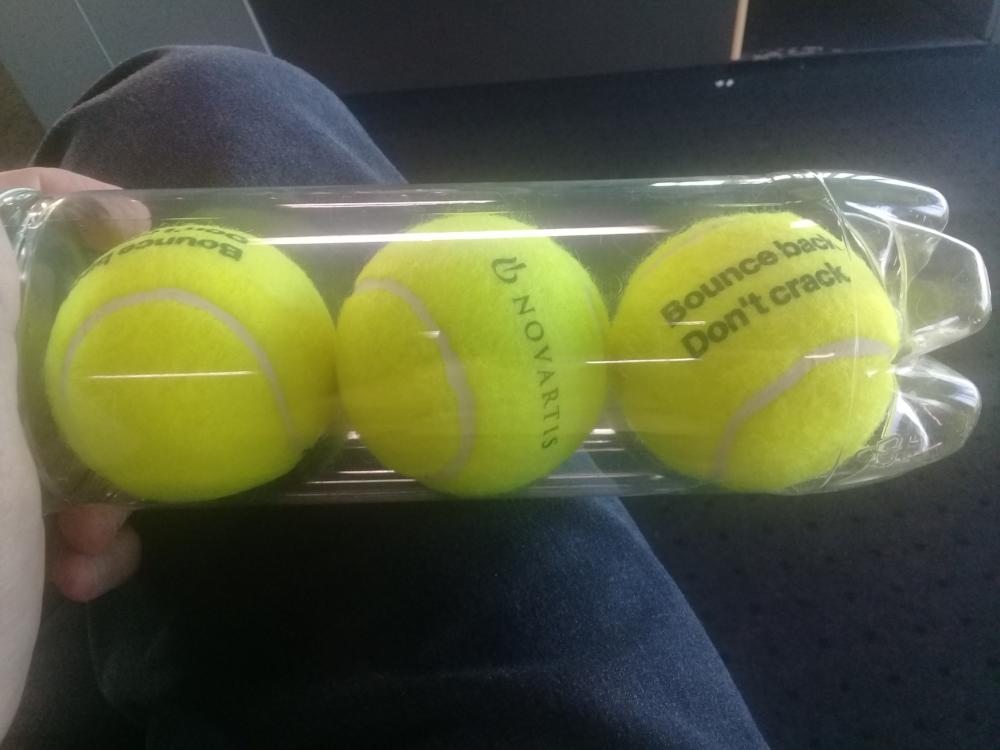 Slides from many of the presentations can be viewed below.