BCI Official Training Partners – Middle East & India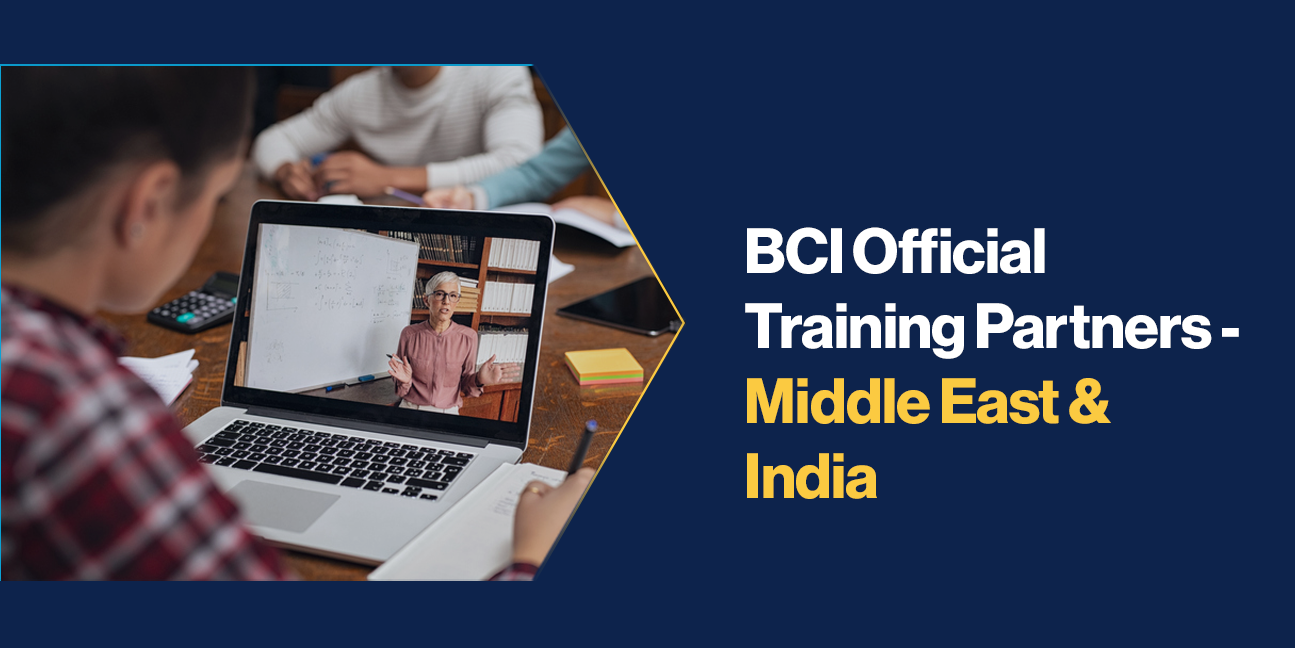 For the purposes of clarity, the BCI would like to announce that Continuity & Resilience (CORE) is no longer a Licensed BCI Training Partner.
The BCI has several Training Partners in these regions delivering BCI Certification and 1 – 2-day courses:
Marjason Training & Consulting
Founded in Dubai, UAE, in 2013, Marjason Consulting specialises in Organisational Resilience, offering training and consultancy services in accordance with international standards.
Marjason Training & Consulting provides certified & bespoke training, implementation, gap assessment and facilitates simulation exercises in order to validate Emergency Response, BCM and Crisis Management plans.
They are the BCI's largest training Partner in the Middle East region working with some of the Gulf's biggest organizations.
Network Intelligence
Network Intelligence India is a global cybersecurity provider founded in 2001 with more than 700 team members working out of their Mumbai, New York, Singapore, and Dubai offices.
Their Training Division, IIS, is one of the most trusted sources of hands-on training in business continuity and information security, providing excellent, unmatched practical training to individuals and corporates throughout India and the world.
Network Intelligence India's emphasis on hands-on practical training gives clients and students an edge to grow rapidly and advance professionally in their respective career(s).
PANTA RAY
PANTA RAY is a training and management consulting firm, leader in the field of business resilience. Since 2009, they have supported large international organizations in developing methodologies and practices for the implementation and enhancement of their business continuity, crisis and enterprise risk management.
With a full range of customized services for different organizational needs, plus a team of highly qualified and certified professionals, PANTA RAY stands for excellence in the field of continuity and resilience.
PANTA RAY are one of the BCI's largest Training Partners and deliver BCI training & Education all over the world including India.