Norman Powell MBCI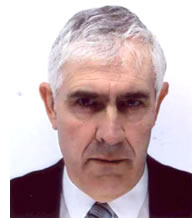 The BCI were saddened to hear of the passing of long standing member Norman Powell.

Norman was one of the earliest BCI members, joining in 1997. Over his period of BCI membership he was Chair of the UK North West Chapter, an awards judge, membership assessor and was the BCI's Lead Auditor. He also took part in developing BC Demystified, 3rd Party Questionnaire (3PQ), BC for Dummies and many articles on Control of Major Accident Hazards (COMAH) and local authority emergency management. He was also a member of the emergency planning community for much of his career, a well-respected and much loved member of the Joint Cheshire Emergency Planning Team, Cheshire Resilience Forum, and Emergency Planning Society.

Those who knew him well described him as above all a kind and lovely man who will be much missed.

Norman's funeral will take place on Friday 23rd August 2019 at 2pm in St. Thomas's Church, Russell Road, Rhyl, LL18 3DA and friends and colleagues are welcome to attend.

If you do plan to attend please e-mail emergencyplanningteam@cheshiresharedservices.gov.uk so that the family can be informed of expected numbers.