PP2: Embedding Business Continuity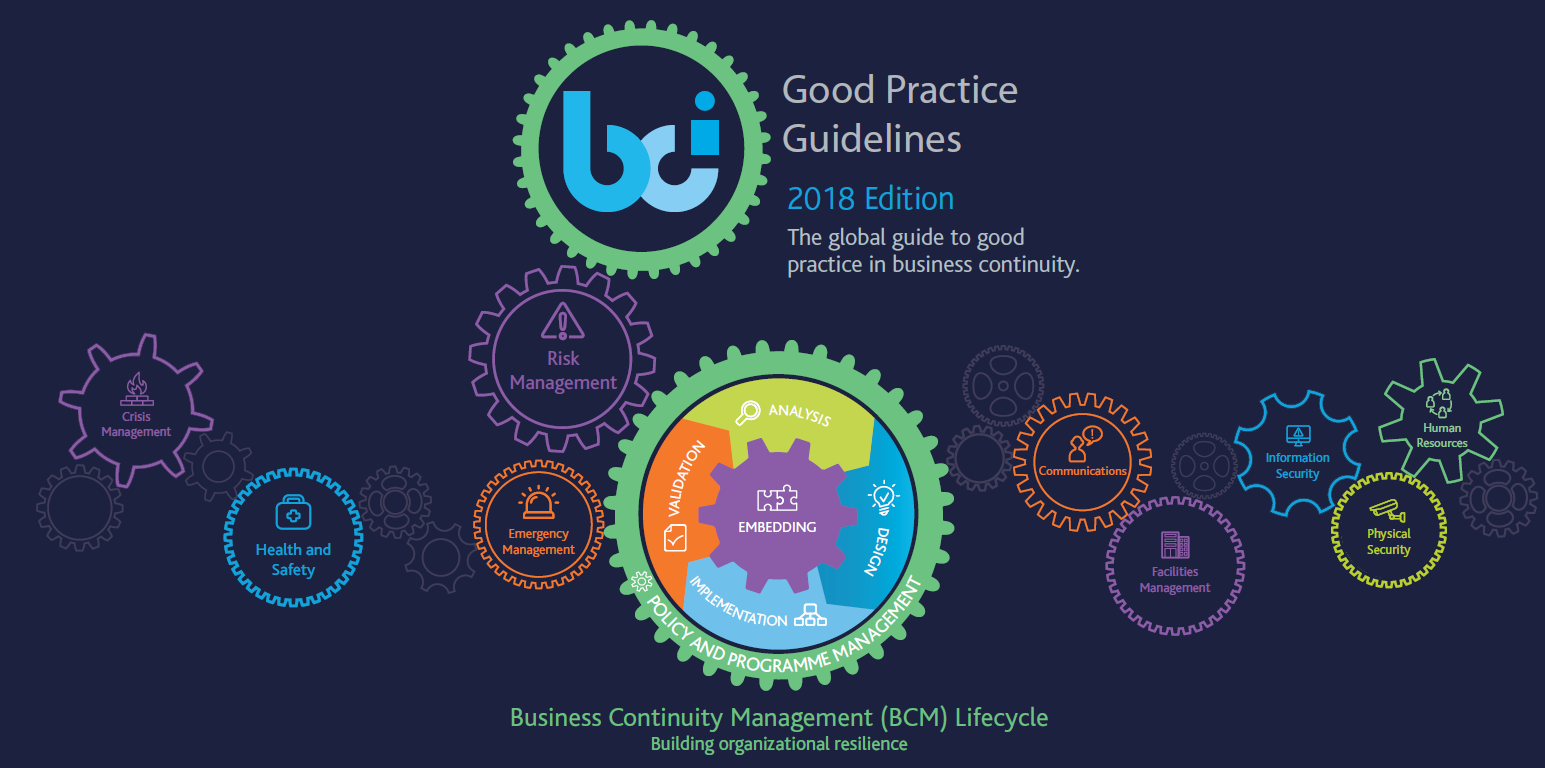 In the third instalment of this series in which Resilience professionals take an in-depth look at the Good Practice Guidelines, the BCI's Research and Insight Manager Catherine Thomas, MBCI elaborates on her tactics to embed business continuity within the organizations she's worked in.
Coming from a background in Emergency Management (preparedness and response) and latterly in business continuity, I wanted to discuss a part of the Good Practice Guidelines (GPG) which particularly resonates with me: Professional Practice 2 – Embedding Business Continuity. This section defines the integration of business continuity awareness and practice into business as usual activities and organizational culture.
I first became aware of Business Continuity and wider Resilience in my previous role as Senior Emergency Planning and Business Continuity Officer. In this role, I studied the GPG for my CBCI certification as well as in my capacity as programme lead for business continuity. This enabled me to ensure the Business Continuity Programme template plans for both the Business Impact Analysis and Business Continuity Plans adhered to the GPG and departments could complete their own plans within the templates and adhere to best practice.
Prior to this role, I worked in public health emergency response and did not have any input into business continuity in my team nor the organization; indeed, I had a very limited knowledge about what business continuity was. Looking back, if I had had a better understanding of the holistic approach to business continuity and organizational resilience, I would have had a better awareness of all aspects of resilience and would have been able to use the principles of the GPG to make my role even more effective.
Collaboration is key as part of the design stage of business continuity. In my role, this meant ensuring a Crisis Management Team were in place to act in the event of an incident. It is therefore vital to embed the processes, procedures and understanding of business continuity and resilience into all staff – and particularly those who may be part of the Crisis Response Team but do not have a full knowledge of the GPG themselves. This includes confirming contact details are up to date both in the plans and on electronic devices and ensuring the latest plan is always downloaded (network availability cannot allows be guaranteed in a crisis, so a local copy version is crucial). I also can't emphasise enough the value of training staff to carry out procedures and exercise the procedures to ensure they are fit for purpose!
One of the ways I found useful to help embed business continuity within the organization was to identify business continuity champions within different units (this could be an alternative name – for example, "resilience champions", may resonate better within other departments). This empowered the individuals and ensured they promoted the need to continue delivering the service within their own parts of the business.
I also attended Senior Manager and Directorate meetings to provide an insight to members of staff who were not involved in Business Continuity directly but needed to be aware of the business continuity process. This additionally gave me the opportunity to provide an illustrative outlook of which plans were out of date and which teams needed to complete their documents.
I would maintain regular communication with Business Continuity Leads, Directors of Services and the Chief Executive Officer about workshop and training opportunities, ensuring communication details and key points of contacts were up to date and helping to deliver key milestones in the Business Continuity Management Programme.
During Business Continuity Awareness Week (BCAW), I would place BCI material around the building and arrange chat sessions to ask questions to the business continuity leads. I also set up drop in sessions for people to come and ask questions, go through their plans, have general discussions on how we could improve and promote business continuity – or even learn about what it is!
The GPG offers helpful and intuitive ways to embed business continuity into organizations. However, it is important to understand an organization's culture - in some circumstances it may be necessary to adapt and 'think outside the box' when analysing and writing plans relevant to that organization. It is also important to remember that business continuity is just one area of many that staff (and managers) are trying to get heard in the boardroom. However, by using some of the tools and tactics discussed above, business continuity can start to resonate in boardroom discussions and become accepted as a vital area of the business which, in turn, will help to create a more resilient organization.
Read More
About the author

Research & Insight Manager
Catherine holds a MBCI and (Research and Insight Manager) and comes from a resilience background in central and local government with a particular focus in public health and community incident response. Catherine holds a Masters in Forensic Investigation from Cranfield University and a BSc in Forensic Investigation from Canterbury Christ Church University. She has a background in research from an analytical and qualitative perspective and has a particular interest in delving into the qualitative detail behind our surveys through investigative research