Securities Commission Malaysia releases guiding principles on business continuity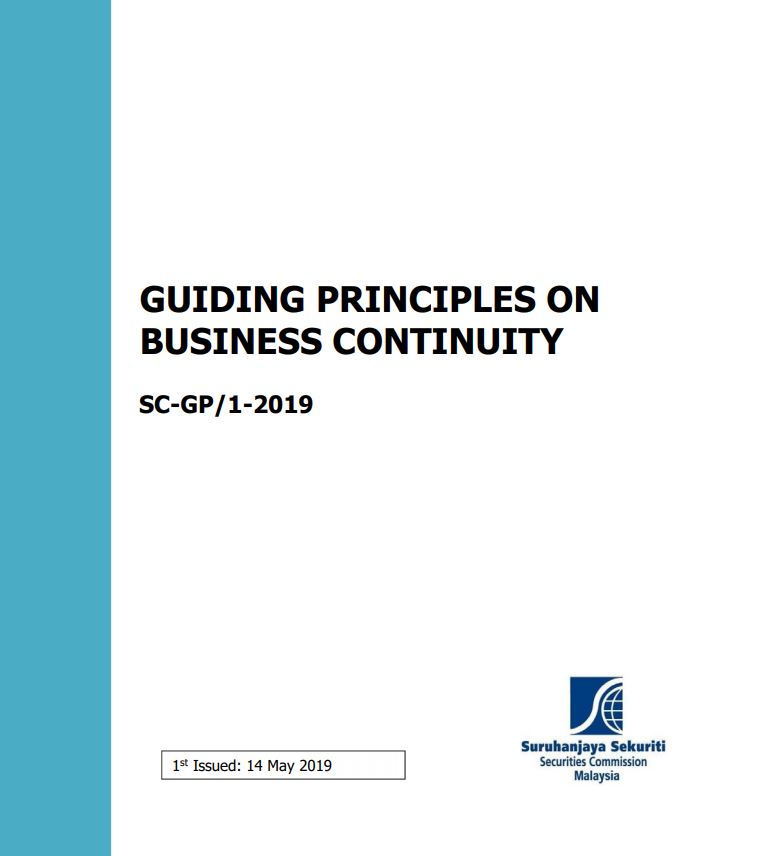 The Securities Commission Malaysia has issued Guiding Principles on Business Continuity applicable to all capital market entities in Malaysia. The guidelines require each capital market entity to have business continuity management arrangements as part of ensuring systemic resiliency of the Malaysian capital market.
The guidelines are relatively short and provide 6 principles which are;
Principle 1: Responsibility of the Board and senior management
Principle 2: Major operational disruptions
Principle 3: Recovery objectives and strategies
Principle 4: Communications
Principle 5: Testing and Training
Principle 6: Maintenance and Review
The guidelines also provide an incident reporting template.
The full guidelines can be viewed here.