Good Practice Guidelines (2018 Edition) - French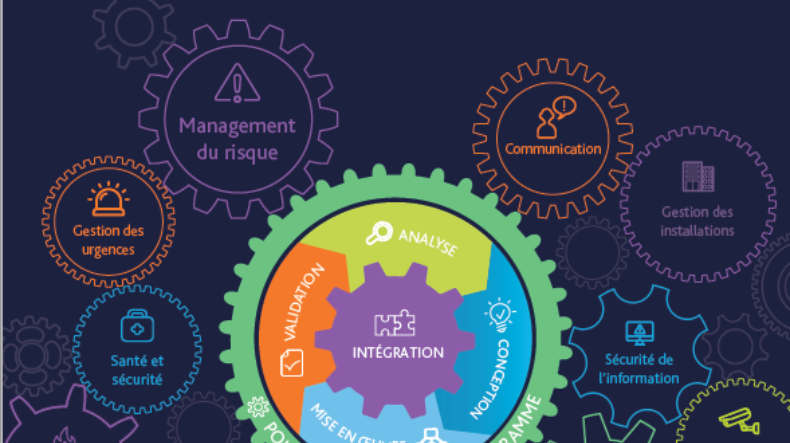 This is the French language edition of the Good Practice Guidelines (2018 Edition).
Veuillez noter qu'il s'agit de l'édition en téléchargement numérique du GBP. L'impression de cette publication est interdite.
L'édition 2018 du Guide de bonnes pratiques (GBP) est le guide reconnu mondialement pour les professionnels de la continuité d'activité et de la résilience. Le GBP est une source d'information pour les individus et les organisations cherchant à comprendre la continuité d'activité dans le cadre de leurs campagnes de sensibilisation et de leurs programmes de formation. Le GBP adopte une approche collaborative de la continuité d'activité, en s'assurant que les organisations et les individus comprennent comment travailler avec les disciplines de gestion connexes pour mettre en œuvre avec succès leurs solutions de continuité d'activité.
Le Guide de bonnes pratiques s'appuie sur les connaissances de praticiens du monde entier ainsi que sur les informations contenues dans les normes internationales. En conséquence, le GBP est mondialement reconnu comme la publication incontournable des bonnes pratiques.
Veuillez noter:
Les Lignes directrices de bonnes pratiques sont protégées par les droits d'auteur de la BCI et fournies pour votre seul usage*. En achetant ce document, vous perdrez votre droit à un remboursement dans les 14 jours en vertu de la réglementation britannique sur la vente à distance. La finalisation de l'achat déclenchera un téléchargement instantané.
*Si vous souhaitez acheter le GPG à partager, vous devez acheter séparément une licence intranet GPG2018 qui sera fournie pour l'intranet ou la bibliothèque interne de votre organisation en tant que matériel de référence. Pour acheter la licence, cliquez ici https://www.thebci.org/product/gpg2018-intranet-licence.html