BCI Australasian Chapter & AWSN Webinar: Business Resilience Awareness
To register for this event please log in to your BCI website profile. If you do not have a website profile, please register here. Please note that you don't have to be a BCI Member to attend this webinar/event and that by registering for a BCI website profile you are not applying for a BCI membership.
The BCI Australasian Chapter and Australian Women in Security Network (AWSN) are delighted to invite you to their upcoming webinar.

This session aims to provide an introduction for the pathway into the business continuity industry such as training opportunities, learning more about the role.

Agenda:
2:00 pm Introductions
2.05 pm Panel questions and discussions from panellists
2.45 pm Questions
3:00pm Close
Speaker Bio's: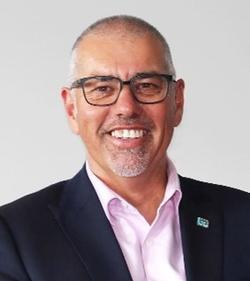 Glen Redstall FBCI
Wellington, New Zealand.

Glen is a recognised leader in Business Continuity, Organisational Resilience and Crisis Management, and is a Fellow of the Business Continuity Institute.
He has recently joined the Environmental Protection Authority in a role to build resilience and improve efficiency across the organisation.

The majority of Glen's career has been working across New Zealand's Public Service, but he recently spent two and a half years leading Beca's resilience practice providing business continuity and resilience consulting services.

Glen has worked in the business continuity / resilience field for the last 15 years with his introduction to coming in 2007 when he was appointed project manager of a pandemic planning project. He brings over a decade of experience in responding to major disruption, having supported government responses to the Canterbury earthquakes, Pike River Mine explosion, Kaikoura earthquake, the Christchurch Mosque shootings, and the Whakaari / White Island eruption.

Glen also brings experience in strategic leadership across government in the business continuity field. He was seconded to the Department of the Prime Minister and Cabinet immediately following the 2016 Kaikoura earthquake to lead an All-of-Government business continuity project. This followed his work as part of a small cross-agency working group looking at the requirements to establish effective All-of-Government approach to business continuity in 2015-16.

Glen is a Director on the BCI's Global Board and Chair of the BCI's Finance, Audit and Risk Committee. This follows time as the President, and Chair of the Board of Directors, of the Australasian Chapter of the BCI, New Zealand Area Representative and Director, and the BCI Forum Leader in Wellington. He has also been the Chairperson of the New Zealand Government Sector Business Continuity Group for four years. He was recognised as the Public Sector Business Continuity Manager of the Year at the 2013 Australasian BCI Awards and was the Programme Director for the annual BCI Australasia Summit from 2015 to 2017, and the Chair of the Organising Committee for the 2016 and 2017 events.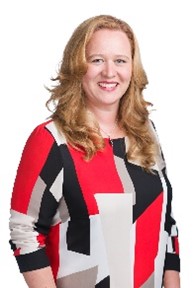 Yvonne Sears
Adelaide, South Australia.

Yvonne is the Managing Director for ISD Cyber an Adelaide based, Independent and ISO27001 certified Cyber Security company.
With over 22 years in industry, she holds multidisciplinary experience across Cyber Security, Business Continuity, Privacy, Information Management, Governance and Risk.
As such has been recognised as a Fellow in Information Privacy and an AISA Fellow. In 2020 for the second time in three years, the Business Continuity Institute (BCI) named Yvonne the best "Continuity and Resilience Consultant" in Australasia.

Sharon Buckland
Melbourne, Victoria
Sharon Buckland has been a business resilience professional for twenty-five years. Working as a consultant for twelve years in the UK and Australia.
Most recently undertaking permanent roles in financial services and tertiary education. Sharon has been a Member and actively involved with the BCI for twenty-three years and until very recently an AFBCI grade. She has implemented multiple BCMS programs, worked in IT service continuity roles to uplift financial services technical recovery testing and conducted extensive crisis management and continuity exercises throughout her career.
Sharon has a keen interest in cyber resilience, supply chain and human aspects of recovery and resilience.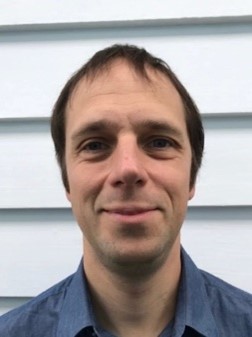 Adam Harbord
Auckland, New Zealand.

Adam has 14 years' experience of business continuity from roles with ASB Bank (current role Senior Manager, Business Resilience), the British Broadcasting Corporation (BBC Global News, and Corporate Resilience Team) and OnSolve (provider of a Business Continuity/Emergency Communication tool, working with customers across the APAC region).
Adam has experience of a broad range of Business Continuity and Crisis Management activities, as well as Project Management and Business Change.

Relevant certifications: MBCI, ISO22301 Lead Implementer

This event is in partnership with the Australian Women in Security Network.
We look forward to welcoming you!
More on