BCI Bengaluru Chapter Webinar
To register for this event please log in to your BCI website profile. If you do not have a website profile please register here. Please note that you don't have to be a BCI Member to attend this webinar/event and that by registering for a BCI website profile you are not applying for a BCI membership.
Topic:
The Game of Dice - Introducing uncertainty into Exercises
With COVID-19, business leaders have realised that it is not enough to have a BC plan stored in a box. It is more important to have it alive, kicking and exercised to ensure it is committed into the culture of the enterprise and help the enterprise tide smoothly over disruptions as they happen. Exercising, until now, has been a boring repetitive process which focused upon 1 problem. The reality is that events soon descend into chaos as disasters strike. In the end the best prepared enterprise leads the competition under stress.
Join this session to understand how 'The Game of Dice' introduces uncertainty into exercise scenarios to help enterprises commit enterprise response to disruptions into machine memory.
The Speaker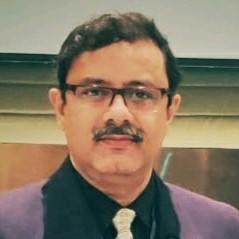 Agnidipta Sarkar (Agni) is an evangelist and an expert on risk optimization, Privacy, Cybersecurity, Continuity, Standardization, change governance and Auditing. He contributes to 3 ISO mirror committees for SC27(27K), TC292(22301) and TC262(31K), 2 domains in Cloud Security Alliance and leads the Cyber Resilience thinktank for Business Continuity Institute. With close to 30+ years in the industry, with a lot of senior leadership roles in the industry behind him, Agni is called the Evangelist EMERITUS.
Agni's LinkedIn profile: www.LinkedIn.com/in/agnidipta
More on