BCI WiR Hybrid Event - Celebrate our journey to breaking the glass ceiling
To register for this event please log in to your BCI website profile. If you do not have a website profile, please register here. Please note that you don't have to be a BCI Member to attend this webinar/event and that by registering for a BCI website profile you are not applying for a BCI membership.
KINDLY NOTE THAT ANYONE REGISTERING AFTER 20TH MARCH WILL RECEIVE THE JOINING LINK AT APPROXIMATELY 3:00PM ON 21ST MARCH.
For the first time since the Fortune 500 list began 68 years ago, more than 10% of CEOs leading Fortune 500 companies were women - this figure was 0% in 1995. The glass ceiling refers to the invisible barriers that women and minority group's encounter in the workplace that stop them from advancing professionally. Whilst there has been a growing movement to break the glass ceiling and increase representation of women in the C-Suite, it is moving at a slow pace.
Despite the challenges, there are women who have broken through the glass ceiling and advanced to leadership positions. On the special occasion of International Women's Day (IWD) 2023 and Women's History Month, join us to celebrate and highlight the achievements of women of all races, sexual orientation, disability and identification. Hear from our fantastic range of speakers that will share their journeys, challenges, lessons learned and success stories from the past, present and future. Together we can #EmbraceEquity to create a more inclusive workplace where we all have the opportunity to break the glass ceiling and pave the future of our industry.
Agenda
16:00 – Meet & Greet + Networking
16:30 – Welcome message | Event Streaming
16:40 – Keynote speech
16:50 – Introductions
17:00 – Speaker sessions
18:30 – Panel Discussion + Q&A
19:00 – Networking + Drinks & Nibbles
Win a Prize
Within our industry, we recognise how important our personal resilience is, not only in times of crisis, but also in managing the stressors in everyday life. Breaking the glass ceiling and advancing in our careers will involve setbacks and it's important we have resilience strategies to help us during these times. For those joining us for the in-person event, there will be the opportunity to win exciting prizes, provided by Dr. Aarti Anhal, founder at 'before nine'. There will be five silver tickets and two gold tickets to be won and winners will be announced in person during the event. Join us in person or attend online, for the chance to win.
• Silver ticket winners will receive free access to the before nine online eLearning Resilience Foundation course on resilience at work.
• Gold ticket winners will receive free access to the course and a 30-minute follow up coaching session with Dr Aarti.
To continue celebrating International Women's Day and Women's History Month we have planned an exciting schedule for you. We want to hear from you!
Highlight your peer's achievements
During the month of March 2023, we give extra attention to all of the amazing accomplishments of strong, determined women. We want to celebrate this through nominating those that have helped you in your journey. Please send your nominations (350-500 words) to [email protected]. We would love to feature you and read your nominated achievements during the event.
Meet our Speakers
Heather Merchan (she/her) BCI Chair of The Board of Directors
Corporate security and resilience leader specializing in business continuity, crisis management and policy and standards. Financial Services and Big 4 background. Heather is currently Global Business Continuity and Crisis Management Lead at Deloitte and the Chair of the BCI Board of Directors. She is an expert on ISO Technical Committee 292 – evolving security and resilience international standards. Imperial College Executive MBA graduate with a passion for solving challenges and empowering people and change.
Claire Hunt (she/her)
Claire is a passionate advocate for all things security and resilience. She has worked with a number of organisations and across a variety of industries from major events, sports stadia, hospitality venues, CNI sites and major transportation hubs. During her career she has worked extensively across the UK, Europe and the MENA region. Claire has just spent 8 years living and working in the Middle East across Bahrain, the UAE and Saudi Arabia, recently returning to her hometown of London. Her professional background includes the assessment of security risks, implementing security strategies, developing crisis response capability and supporting the recovery of business operations.
Claire's academic background includes a BA in Law & Criminology, an MSc in Security Sector Management and three PG Certificates (Managing Natural Disasters, Crisis Management & Counter Terrorism) from Cranfield University at the UK Defence Academy. She is certified in the Knowledge of Policing from the UK College of Policing as well as holding a Level 5 Certificate in Crisis Management, Corporate Security & Risk, and the Level 6 Diploma in Strategic Risk and Crisis Management with the ISRM. Claire is currently working towards her professional doctorate, researching crisis decision-making models with the University of Portsmouth and hopes to achieve the DSyRM by 2026.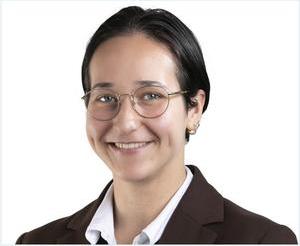 Olly Winter (they/them)
Olly is a Managing Consultant at Marsh. They have worked in resilience for 5 years, in both Australia and the UK, delivering business continuity and crisis management projects across a variety of industries, including manufacturing, financial institutions and retail.As a queer non-binary person, Olly is passionate about fostering inclusion in the workplace. They are particularly focussed on making the industry more welcoming and accessible for trans, non-binary and gender diverse people.
In addition to their day-to-day role, Olly is the Chair of the Marsh Advisory Culture Club, where they drive diversity and inclusion initiatives, including facilitating training to foster an inclusive workplace for LGBTQIA+ colleagues.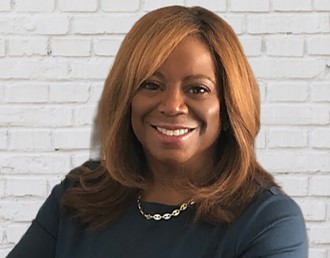 Stephanie Castro (she/her)
Stephanie Castro is the Business Continuity Manager at Google where she is responsible for the maintenance and effectiveness of Google's Business Resilience program. Before joining Google, Stephanie was the Vice President of Business Resiliency at JP Morgan Chase responsible for providing enterprise-wide resiliency oversight, guidance and strategic direction. Stephanie has over 20 years' experience successfully directing the implementation of crisis management and business resiliency policies, procedures and best practices. A demonstrated real-time ability to lead recovery efforts during and after a crisis. Significant contributions in raising awareness through creative and thought-provoking testing scenarios, training exercises, playbooks and process flows. Stephanie has managed such crises as 2005 NYC Transit Strike, 911 Attacks, Hurricanes Sandy, Harvey, and Irma, and 2011 Japan Earthquake just to name a few. Stephanie is a graduate of Baruch College where she received a B.A. in Business Administration and Technology and is a Certified Business Continuity Professional. One of Stephanie's favourite Business Continuity quotes, "The only thing harder than planning for an emergency is explaining why you didn't".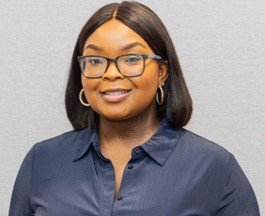 Abigail Abimbola (she/her)
Abigail has been in the industry for just over five years. She began her career as an Intern, moving onto various business continuity roles and is now a Business Continuity Manager for a bank. She has had the opportunity to work on a number of different organisations and projects involving implementing BC Programmes in its early stages, mapping Customer Journeys and building resilience around each of the stages, as well as assisting with Global Crisis Management Exercises.
She has obtained the CBCI certification, passing the exam with merit and enjoys studying, learning new skills and undertaking any and every challenge. Abigail created a network in October 2022 for Black Business Continuity professionals called "Black Business Continuity Network".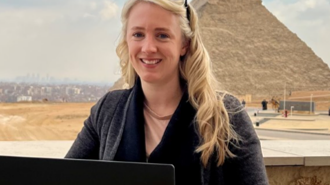 Krysta Broughton-Munford (she/her)
Krysta is a promotor of women in business, resilience expert, blogger, and mother. Having spent more than 13 years in the international healthcare industry, Krysta is passionate about supporting businesses improve their resilience capabilities, in pursuit of the best possible outcomes for customers. Krysta currently works in the Bupa Group, assisting and advising the businesses' functional leaders in all aspects of resilience. She is a governance and risk expert, with a special interest in clinical and health and safety. By academic background, Krysta holds an Undergraduate degree in Neuroscience and Masters in Business Management. She has recently been accredited with a CBCI qualification and NEBOSH Diploma in Occupational Health and Safety. Krysta is a mother of three and blogger of the #bitchesintheboardroom LinkedIn article series, which is an honest, self-deprecating, reflective account detailing the highs and lows of being a hard-working woman in business.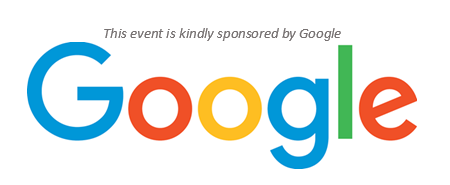 We look forward to welcoming you!
More on