First Post-COVID Live Event
To register for this event please log in to your BCI website profile. If you do not have a website profile, please register here. Please note that you don't have to be a BCI Member to attend this webinar/event and that by registering for a BCI website profile you are not applying for a BCI membership.
The BCI Southern Africa Chapter is delighted to invite you to their first post-COVID in person event!
Civil unrest, torrential rainfall, cyber-attacks…just another reminder that disasters don't take a break, even for a pandemic! We called it a Black Swan event when the pandemic was declared. But we've experienced multiple Black Swan events since then…a bevy of Black Swans. Join us for our first in-person Ulwazi (knowledge sharing) since the pandemic where we will be discussing the related impacts and responses, supply chain resilience, ESG, the metaverse and cyber resilience amongst other exciting topics! The Ulwazi will be open to all members and non-members at no cost. We're keeping it intimate with quality discussions and actionable outcomes.
The event starts at 08:00 am with a 30-minute registration process. The chapter Chair will then open the event at 08:30. We have 2 speakers between 09:30 and 10:00 with COVID -19 and Supply Chain Resilience in a international company as their topics. After a short tea break, we have the 3rd speaker from 10:15 until 10:45 introducing the topic of the following group discussion. We will then close the session around 11:30.
Meet the Speakers
Avsharn Bachoo
Avsharn is a computer scientist and tech strategist that specialises in digital transformation, software architecture, data analytics, cloud computing and DevOps.
He is an expert in translating business requirements into workable solutions, using best practice frameworks, to ensure that quantifiable outcomes are achieved. Avsharn has implemented cutting-edge innovations across different industries such as at airlines, banks and insurers, working with tech giants such as IBM, Microsoft and Google.
Holding a PhD in Systems Architecture, he has published pioneering research in international scientific journals. With this unique blend of world-class scientific experience and deep technical expertise, he leads exponential organizational change.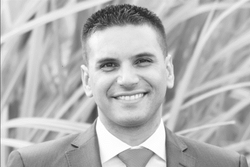 Lyle Hendricks
Lyle Joined Mondelez in May 2020 as the Customer Services and Logistics Director for Sub Sahara Africa. Prior to Mondelez, he was the Head of Customer Service and Logistics at P&G Southern Africa.
During his tenure at Mondelez, Lyle helped the company achieve #3 in Advantage Monitor Survey from previous 25th, Voted #1 BU for Mondelez AMEA CS&L, #1 Globally in Cost Control for CS&L and #1 BU Globally for HY1 2022.

Lyle is a graduate of UNISA, where he majored in Economics and Business Management.

He currently lives in Centurion with his wife and two boys. When Lyle is not keeping busy with delivering cases to customers, you can find him on his Mountain bike, enjoying the outdoors.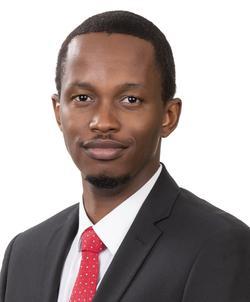 Zamani Ngidi
Zamani Ngidi is the Client Manager for Cyber Solutions for Aon South Africa. He is responsible for cyber advisory, delivering cyber quantification and program optimization to large sector corporate clients operating in Africa. He received his MSc in Fraud and Risk Management from The University of Salford, he is an Associate of the Institute of Risk Management South Africa, and a qualified ISO/IEC 27001 Information Security Lead Auditor. He has operated in various industry sectors delivering solutions which assist clients with corporate governance, enterprise risk management and meeting operational risk management requirements.
We look forward to welcoming you!
More on