Resilience and Sustainability of Organisations
To register for this event please log in to your BCI website profile. If you do not have a website profile, please register here. Please note that you don't have to be a BCI Member to attend this webinar/event and that by registering for a BCI website profile you are not applying for a BCI membership.
The BCI London Chapter are delighted to invite you to their next in-person event!
There is no denying that we are living through unprecedented times. Reflecting on recent years, we have experienced the fallout from the global pandemic, geopolitical instability, the energy crisis, orchestrated cyber-attacks, supply chain unpredictability and much more. This has been described as a 'permacrisis', defined as 'an extended period of instability and insecurity, especially one resulting from a series of catastrophic events' and was coined the Collins Dictionary word of the year in 2022. If 'permacrisis' is the new normal, how can we navigate our way through this volatile risk landscape?
Join us for the upcoming in-person BCI London Chapter event where we will be joined by speakers who are leaders in their fields to learn how they have responded to the constantly changing landscape. They will share their experience and case studies on how they have secured resilient strategies that are able to cope with these dynamic circumstances and the new wave of risks and threats that have presented over the past couple of years.
Reasons to attend this event :
It's In Person! This will be a face to face event and a true opportunity to network in person with colleagues and like-minded professionals.

It is a half day event which minimises vital time away from the desk or other activities

It boasts a rostra of industry professionals and experts in thought leadership across the domains of resilience and incident response.
Agenda
08:45 - 09:30 – Arrival
09:30 – Welcome, Intros and BCI Update provided by Steve Austin
09:40 – Chris Scott: The Psychology of Crisis and Security Management
10:15 – Andre-Paul Lyons: Internal Resilience Capabilities
10:50 – Break and networking opportunity
11:20 – Paul Bean: The symbiotic relationship between Business Resilience and Security functionality at Royal Mail
11:55 – Wael Elnemr and Otso Iho: The role of Business Continuity Planning in the global energy crisis
12:30 – Buffet lunch and networking
13:30 – Event close
Meet the speakers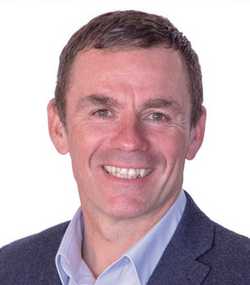 Chris Scott
Crisis Services Manager – Chemtrec
Chris works for CHEMTREC in the role of 'crisis services manager' as part of the MEA team but working across the CHEMTREC division. Chris is a highly experienced crisis management professional with over 33 years of experience in the field. Chris is a thought leader and pioneer in the field of emergency response and crisis and security management. A dynamic and engaging instructor of all crisis and emergency response related matters. He has a MSc in crisis management and emergency planning, supported by a BSc in Leadership and Management.
Chris's skillset was honed with a 23-year career in the UK Military and has engaged in special operations around the world. His crisis and security management expertise is underpinned by unique qualifications as an instructor of Human Intelligence (HUMINT),
a skillset in understanding how people think, act and feel in high pressure, demanding situations. This helps Chris to create and develop true, bespoke crisis management offerings to our clients.
Chris has studied and written a number of white papers, delivered webinars and seminars on the importance of non-technical skillsets which underpin an individual's ability to deal with crisis and high- pressure situations. Overseeing crisis and business continuity means you are supporting your organization's personnel to prepare for, respond to, and recover from demanding and highly stressful situations; potentially some of the most challenging situations that humans can ever face.
The Psychology of Crisis and Security Management – Presentation Overview
Have you ever wondered why some people seem to respond and carry out their roles and responsibilities with effortless ease in high pressure environments, while others, extremely intelligent and capable individuals, seem to struggle? CHEMTREC's Head of Crisis and Emergency management is delighted to invite you to participate in this presentation where together, we will delve into this fascinating world and explore some of the reasoning and rationale that underpins our actions, and challenges our situational awareness, decision making, leadership, teamwork, and ability to cope with mental fatigue. This interactive and engaging session will provide value, guidance, and support for all attendees regardless of their experience or level of maturity in this space.
Andre-Paul Lyons - Business Continuity Manager - Queen Mary University London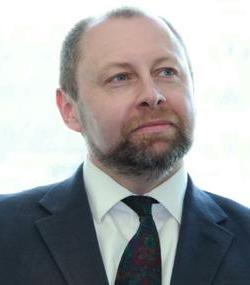 Business Resilience and Security Professional with 30 years' experience.
Having previously worked in the: Big 4 Advisory; Financial; Communications; Government (both in the UK and Internationally (Olympics/Transport/Education/Home Office/Health)); Manufacturing and Energy Sectors, he now works for Queen Mary University of London. He has managed ten live recovery incidents including the evacuation and relocation of staff and services internationally, including a reaction to serious terrorist activities.
Andre has previously delivered Business Continuity and Incident Management seminars to: Women in Small Businesses Organisation and Middle East BCI Chapter. In his spare time Andre works raising money for Charity Projects recently: the new London Fire Brigade new turntable ladders and London's Air Ambulance Helicopter replacements.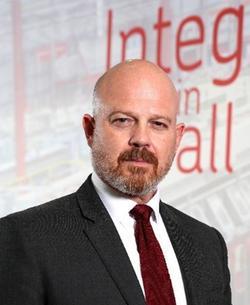 Paul Bean - Director of Security and Resilience – Royal Mail
Mr Paul Bean BSc (Hons) MSyl is the Director of Security and Business Resilience for The Royal Mail Group Ltd (RMG), a multi-site UK based postal business with c.140,000 employees and £12billion revenue.
He has a record of success in modernising and building business protection and crisis management. He delivers the strategic direction of the business for the identification and management of external and internal threats to infrastructure and employees. He is Royal Mail's critical incident manager, recently leading the crisis framework for a period of extended industrial action and cyber events including a significant ransomware attack.
He has responsibility for ensuring products and processes are safe and secure, whilst maintaining commercial viability and growth. This includes the investigation of economic loss and recoveries, security of the aviation network, compliance, strategic change of products and policies.
As the business lead and key interface with UK Government and regulators within the Critical National Infrastructure and others such as the Civil Aviation Authority, OFCOM and Surveillance Commissioners, he has conducted and managed critical reviews of organisational structure and delivery, significantly improving performance.
Prior to Royal Mail Paul had a 31year career as a senior officer within the UK Police Service, serving in the Metropolitan Police and Devon and Cornwall Police. He is an experienced Senior Investigating Officer and specialised in covert investigation tactics, working both nationally and internationally.
The Symbiotic relationship between Business Resilience and Security functionality at Royal Mail – Presentation Overview
Paul Bean - Director of Security and Resilience for Royal Mail is keen to share his insight into the symbiotic relationship between Business Resilience and Security functionality, and how this has benefited Royal Mail whilst protecting them against a number of crises over the last year.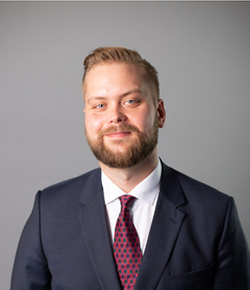 Otso Iho
Global Head of Crisis and Business Continuity Management – Vodafone Group
Otso currently leads the Global Crisis and Business Continuity team at Vodafone Group. His background is in crisis & security related communications, political risk consultancy, analysis of global terrorism risks for government clients, and assessment of wider security and business risks for international business.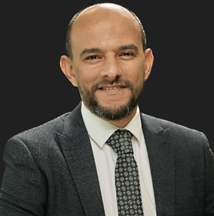 Wael Elnemr
Global Crisis and Business Continuity Manager – Vodafone Group
Wael carries over 16 years of work experience in the field of resilience, disaster recovery, risk, audit, business continuity and crisis management. He is risk focused and experienced in building robust business continuity management systems aligned to international standards and regulatory requirements.
The role of Business Continuity Planning in the Global energy crisis - Presentation Overview:
The war in Ukraine has created shock waves in global energy markets, leading to soaring prices, supply shortages and putting significant pressure on businesses at a time of general uncertainty.
In this presentation Otso Iho and Wael ElNemr will discuss challenges posed by the energy crisis and the importance of business continuity planning to counteract potential risks, such as power blackouts, and strengthen organisational resilience.
Please note there will be a fee of £25.00 to attend this event which includes all refreshments.
This Event is kindly sponsored by:

We look forward to welcoming you there!
More on