BCI Americas Awards 2022 - Winners Announced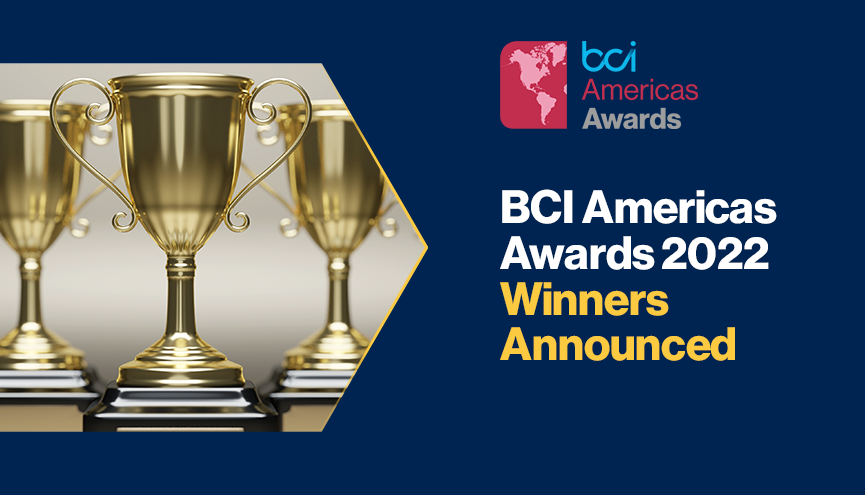 Congratulations to our 2022 Winners!
We are delighted to announce the winners of the 2022 BCI Americas Awards!
These awards recognize the outstanding contributions of Business Continuity, Risk and Resilience professionals and organizations. All winners will be automatically shortlisted for the BCI Global Awards, which will take place next November.
Continuity and Resilience Consultant 2022
Mark Hoffman
Continuity and Resilience Professional Private Sector 2022
Vaishali Jain
Continuity and Resilience Newcomer 2022
Mikaela Mitchell
Continuity and Resilience Team 2022
Ontario Lottery and Gaming Corporation
Continuity and Resilience Provider (Service/Product) 2022
StandardFusion
Continuity and Resilience Innovation 2022
Fusion Risk Management
Continuity and Resilience Contributor 2022
Margaret Millett
More on