BCI Africa Awards 2021 - Winners Announced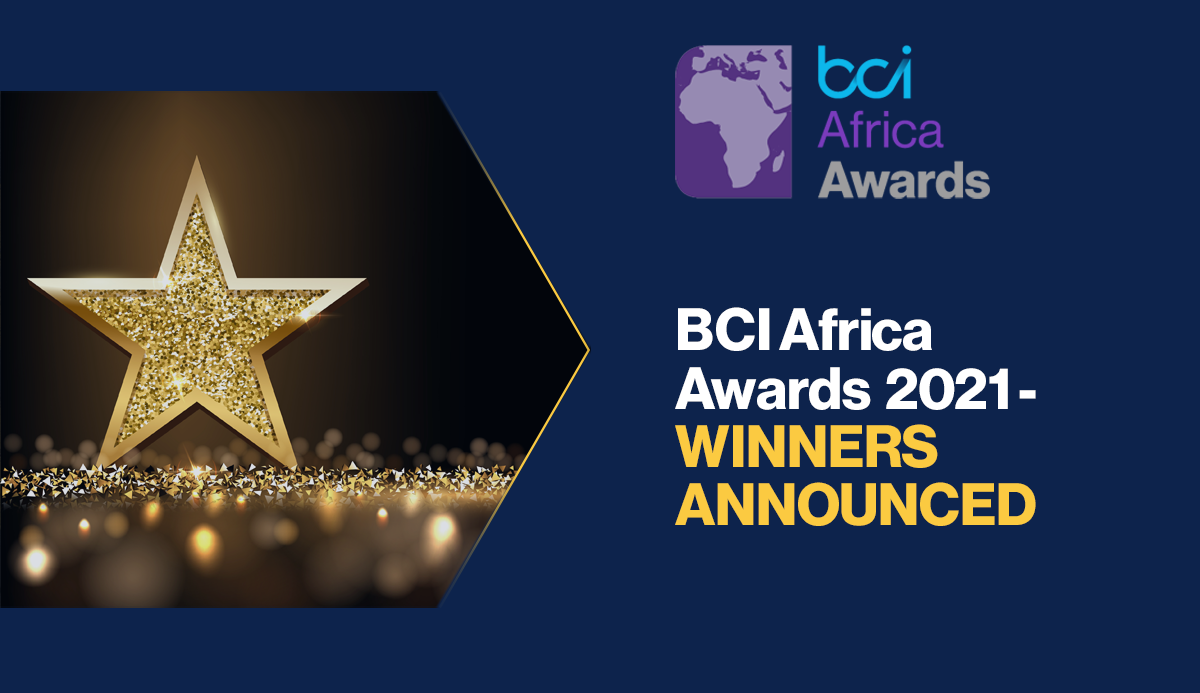 We are delighted to announce the winners of the 2021 BCI Africa Awards!
These awards recognize the outstanding contributions of Business Continuity, Risk and Resilience professionals and organizations. All winners will be automatically shortlisted for the BCI Global Awards, which will take place next November.
Continuity and Resilience Team 2021
Absa Group BCM Team
Collaboration in Resilience 2021
Absa Group Limited
Most Effective Recovery 2021
Merchants South Africa Ltd
Continuity and Resilience Contributor 2021
Tracey Linnell MBCI
Continuity and Resilience Consultant 2021
Philippa Chappell MBCI
Continuity and Resilience Provider 2021
Dimension Data
Continuity and Resilience Professional Private Sector 2021
Raouf Riahi MBCI
Continuity and Resilience Professional Public Sector 2021
Brendine Bella Amogelang Sejake