BCI Americas Awards 2021 - Winners Announced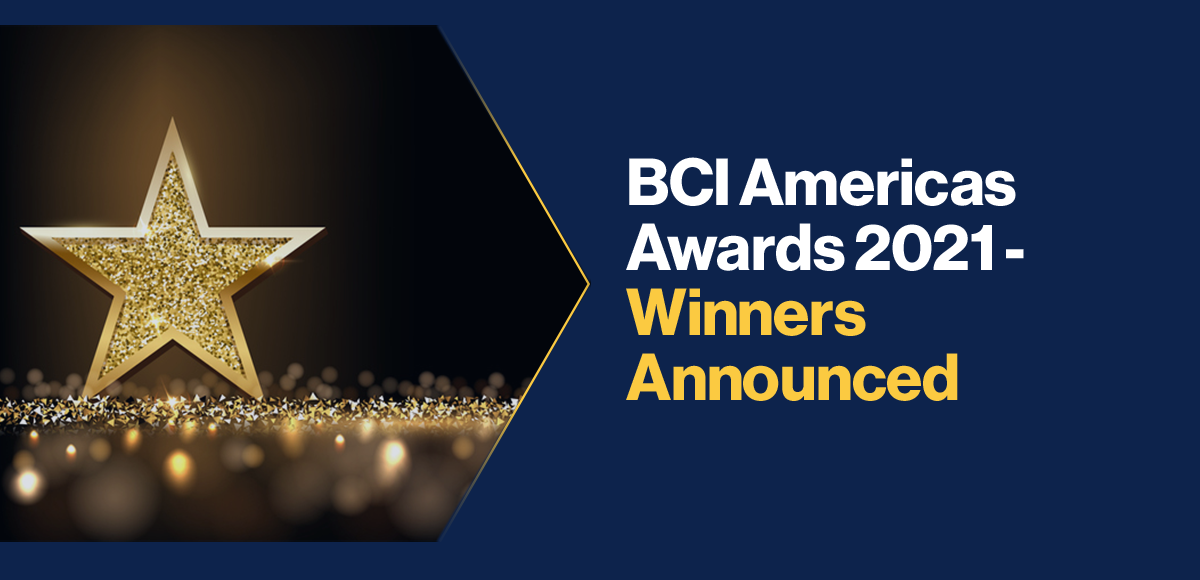 We are delighted to announce the winners of the 2021 BCI Americas Awards!
These awards recognize the outstanding contributions of Business Continuity, Risk and Resilience professionals and organizations. All winners will be automatically shortlisted for the BCI Global Awards, which will take place next November.
BCI Continuity and Resilience Team 2021:
Enterprise Crisis Management Program Team Microsoft
BCI Collaboration in Resilience 2021:
Deloitte
Continuity and Resilience Innovation 2021:
ParaSolution: Above-and-beyond bidirectional data connectivity (BDC)
Continuity and Resilience Newcomer 2021:
Emily Clemente CBCI
Continuity and Resilience Professional Public Sector 2021:
Vito Mangialardi AFBCI
Continuity and Resilience Professional Private Sector 2021:
Holly McInroy
Most Effective Recovery 2021:
Toronto Hydro
Continuity and Resilience Provider Service/Product 2021:
Premier Continuum - ParaSolution by Premier Continuum Inc.
Continuity and Resilience Contributor 2021:
Des O'Callaghan FBCI
Continuity and Resilience Consultant 2021:
Mark W. Hoffman MBCI