BCI APAC Awards 2021 - Shortlisted Announced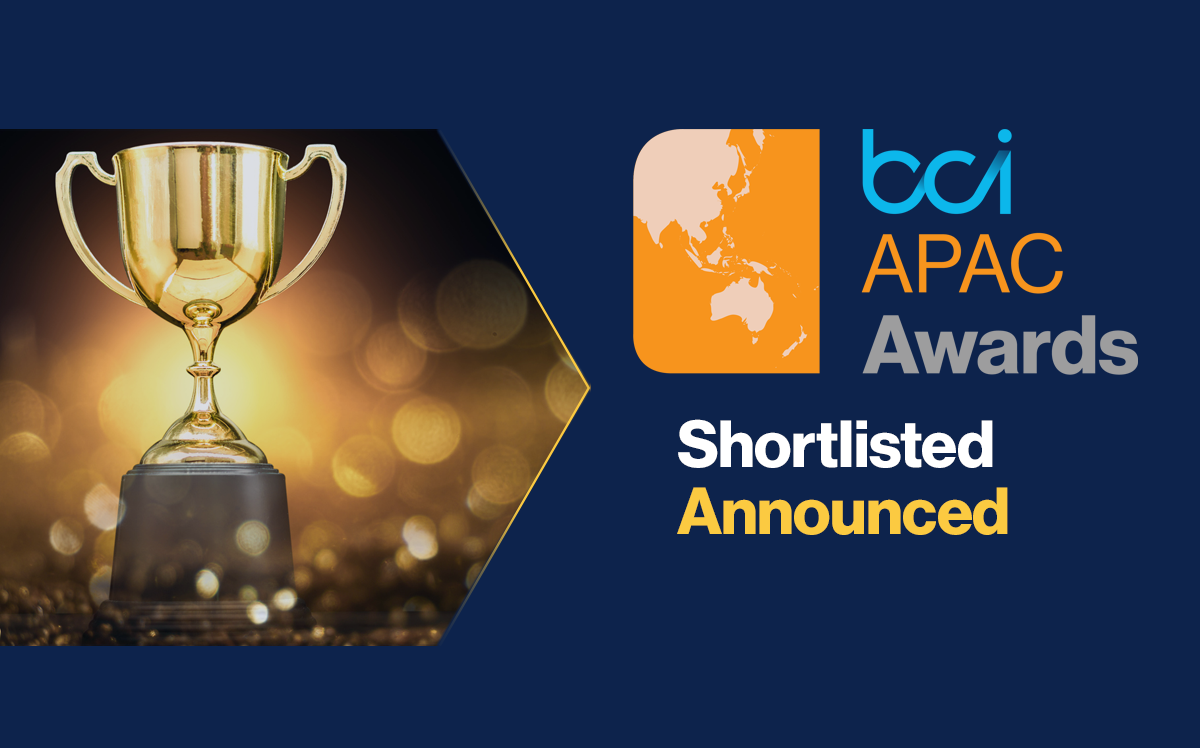 We are delighted to announce the shortlist for the 2021 BCI APAC Awards.
The BCI Awards honour business continuity and resilience professionals and organizations across APAC. All BCI APAC winners will automatically be entered in the BCI Global Awards.
BCI APAC Award winners will be announced on 24th June via a virtual ceremony.
Congratulations to all those shortlisted.
Jo Rose Laddaran
Jason Thewlis
Paul Yoro
Craig Goldberg
Juliet Viney
Brian Gates
Kyla Sullivan
Richard Ball
Accenture
AiGroup
Allianz Insurance
Aon
Australian Unity
Business Olympian Group
International SOS
Noggin
Readinow
NAB
St John Ambulance NZ