BCI Emergency Communications Report 2020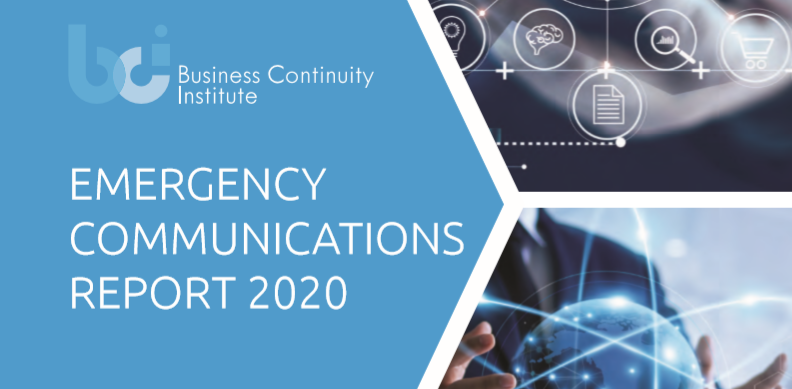 BCI Emergency Communications Report 2020: Organizations can implement emergency communications plans quicker thanks to technological innovation, training and exercising of plans
The BCI has launched the 2020 edition of its Emergency Communications Report, in partnership with F24. This annual publication provides insight into how organizations communicate during an emergency, the key communication challenges faced by organizations and how technology is helping to assist in communication processes.
This year's report found an increase in organizations using emergency notification and/or crisis management tools. These companies are significantly faster in communications than those without. The report also found an increasing number of organizations preferring software-as-a-service (SaaS) solutions rather than on premise software solutions.
"I remain convinced that professionals working together with sound, properly implemented technology can handle critical situations far better than without it. I am pleased to see that once again more companies than previously (67%) use a software or tool and thereby are not only significantly faster than those without, but also profit from many additional benefits." Christian Götz, Co-founder of F24 AG, Member of the Executive Board and responsible for Sales, Marketing and HR.
The human factor is also another important aspect that was analysed within the report. Indeed, the study found that some of the key communication challenges were people. Gathering, validating and sharing accurate information is the greatest challenge to organizations during an emergency response, with communicating with staff at second place.
Once again, however, it is human failure that is the cause for plans to fail, and we would encourage organizations to continue to ensure that contact details are kept up-to-date and keep up the renewed vigour we are seeing in terms of rehearsing and exercising." Rachael Elliott, Head of Thought Leadership at the BCI.
Download your copy of the report to discover all the finding of this year's BCI Emergency Communications Report.