BCI Europe Awards 2021 - Winners Announced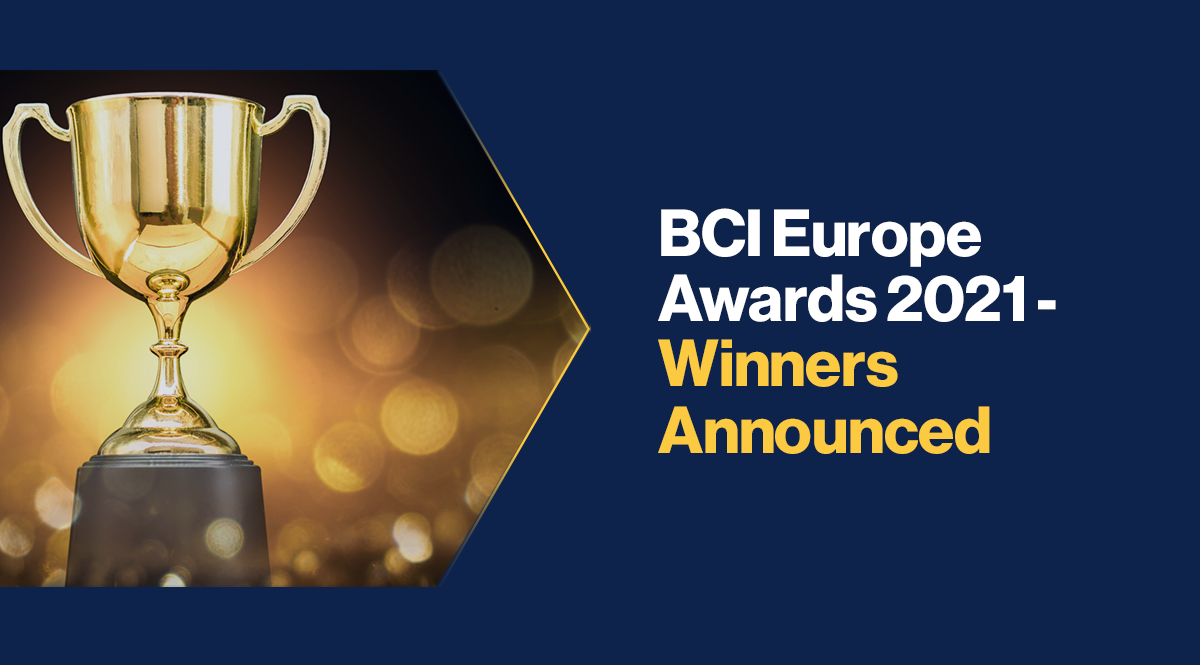 We are delighted to announce the winners of the 2021 BCI Europe Awards!
These awards recognize the outstanding contributions of Business Continuity, Risk and Resilience professionals and organizations. All winners will be automatically shortlisted for the BCI Global Awards, which will take place next November.
BCI Continuity and Resilience Team 2021:
Bupa UK Business Continuity Team
BCI Collaboration in Resilience 2021:
Royal Philips
Continuity and Resilience Innovation 2021:
Action Counters Terrorism (ACT) App by Marks & Spencer PLC
Continuity and Resilience Newcomer 2021:
Chloe Hurst
Continuity and Resilience Professional Public Sector 2021:
Steven Lewis MBCI
Continuity and Resilience Professional Private Sector 2021:
Chris Godsmark FBCI
Most Effective Recovery 2021:
Marks & Spencer
Continuity and Resilience Provider Service/Product 2021:
Castellan by Castellan Solutions
Continuity and Resilience Contributor 2021:
Rina Singh MBCI
The BCI would like to thank The Retailers Business Continuity Association for sponsoring the awards.