BCI Global Awards 2021 - Shortlisted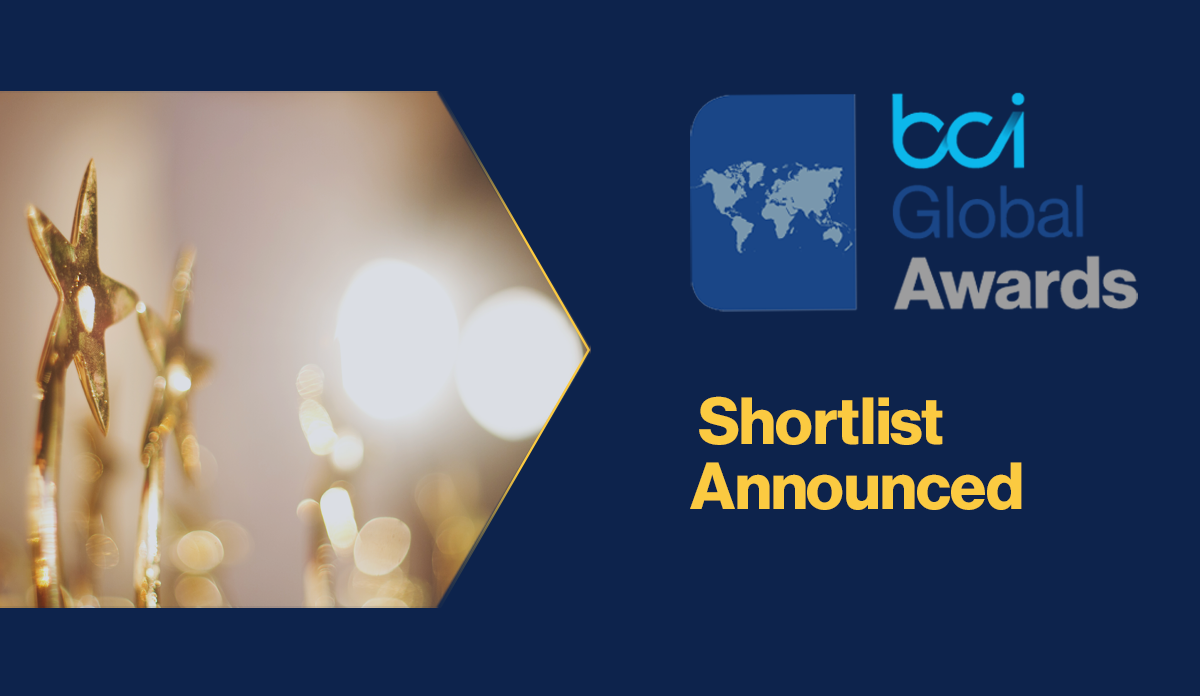 We are delighted to announce the shortlist for this year's BCI Global Awards! Good luck to all.
Continuity and Resilience Consultant
Darrshan Manukulasooriya
Juliet Viney
Mark Hoffman
Philippa Chappel
Continuity and Resilience Professional (Private Sector)
Chris Godsmark
Holly McInroy
Jason Thewlis
Mompia Saha
Raouf Riahu
Continuity and Resilience Professional (Public Sector)
Brendine Sejake
Jo Laddaran
Steven Lewis
Suzan Alghanem
Vito Mangialardi
Most Effective Recovery
Accenture
ADIB
M&S
Merchants SA
RRD
Toronto Hydro
Continuity and Resilience Newcomer
Chloe Hurst
Emily Clemente
Richard Ball
Shouvik Bannerjee
Continuity and Resilience Team
Absa Group
Accenture
ADIB
BUPA
Microsoft
RRD
Continuity and Resilience Provider (Service/Product)
Castellan
Dimension Data
International SOS
Premier Continuum
Saras Ventures
Continuity and Resilience Innovation
ADCB
EXL Service
M&S
Premier Continuum
Readinow
Continuity and Resilience Contributor
Daman Dev Sood
Des O'Callaghan
Rina Singh
Tracey Linnell
Collaboration in Resilience
Absa Group
Deloitte
EXL Service
NBB
Royal Phillips
St John Ambulance
The BCI Global Awards will see the winners from all of the Regional Awards compete for the Global crown.
During the Virtual ceremony you will get a chance to see all of the shortlist and the winners make a short speech.
This Virtual Ceremony will also see the announcement of all BCI Gifted Awards for 2021.
The Global Awards ceremony will take place at 7:00pm GMT on Thursday 18th November 2021.