BCI Middle East Awards 2020 Shortlist Announced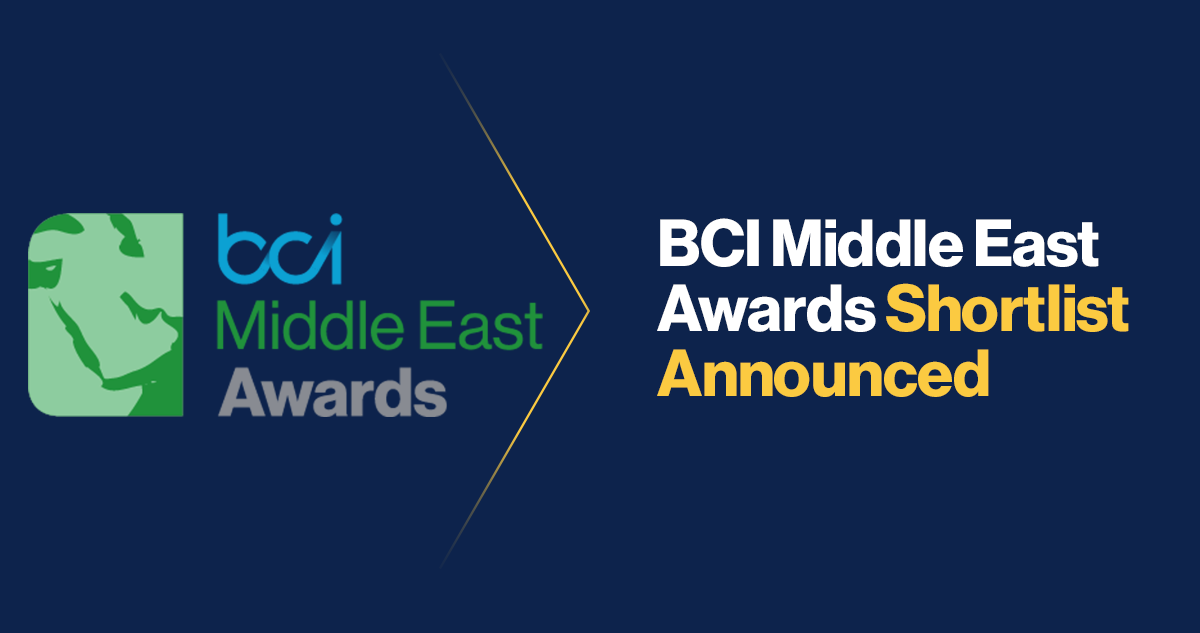 We are delighted to announce the shortlist for this year's Awards.
The winners will be announced on Thursday 1st October at 7pm (GST) during a live virtual ceremony. Register to attend here.
The shortlist are:
Bahrain Islamic Bank
AD Commercial Bank
Commercial Int Bank
Clearview
Mahmoud Marzouk
Mohamed Isa
DEWA
AD Islamic Bank
Estmrarya
UAE Roads & Transport
Rabdan Academy
Rashed Hadi
KAUST
Daman Dev Sood
Mo Dream Al Qahtani
Yasmine Elhamouly
Good luck to all those shortlisted!