BCI World Virtual 2021 Keynote Speaker Martine Wright: 'I believe all of us have a unique recipe for resilience'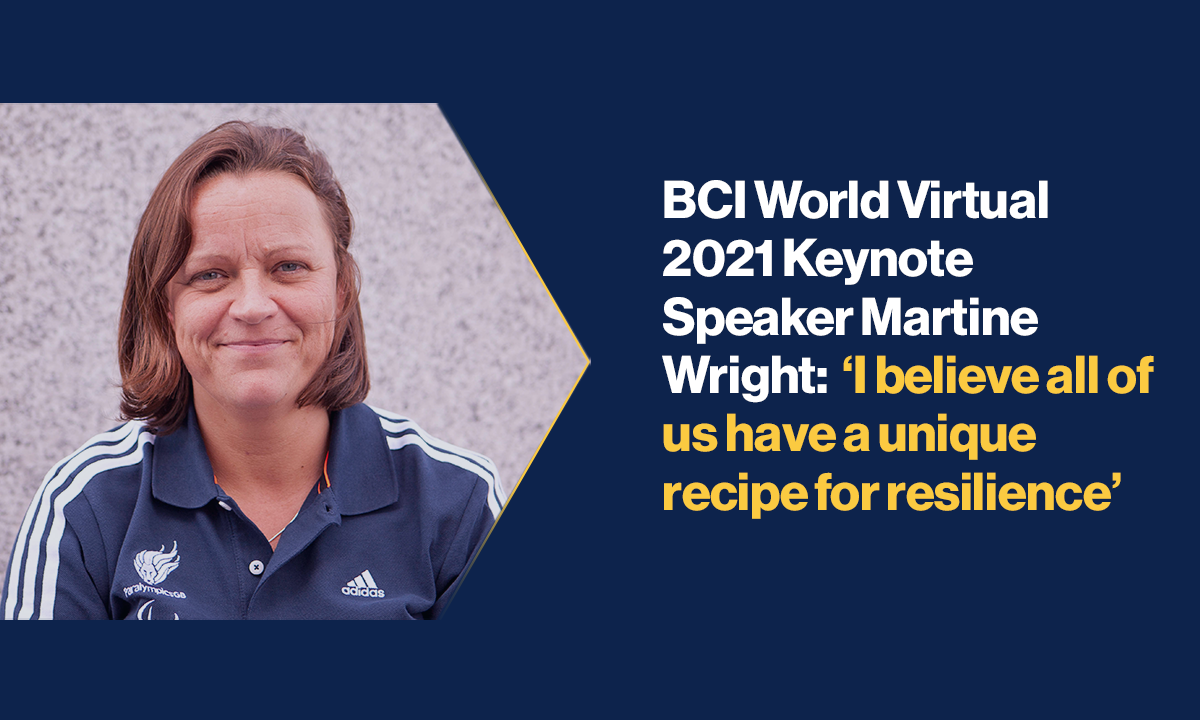 BCI World Virtual 2021 will host an inspiring story of resilience with a session called 'Power of 7' – which will be presented by 7/7 bombing survivor and Paralympic Athlete, Martine Wright.
As one of the survivors of the 7/7 bombing attacks in London, Martine Wright is the epitome of human resilience; she has transformed her story into powerful lessons for life, which she hopes will help inspire others in overcoming adversity. 'The Power of 7' is the mantra that Martine adopted after surviving the terrorist attack. This mantra provided her with resilience, structure, and new purpose. She says, "We all know that life is unpredictable, and I believe that I wouldn't be here without my power of 7."
In this not to be missed session, "I will cover mindset, coping strategies that deal with life's ups and downs and the unique recipe for resilience", says Martine. She will share how her life has changed after the terrorist attack, and how she developed & adopted her mantra 'The Power of 7'.
Martine's journey shows how a resilient mindset has the power to generate opportunities even after shocking events occur. Martine explains, "When this all happened to me, I realised that I needed to create new memories, to get over the old ones. I thought the most important question I had to ask myself was 'What was my journey now' but it wasn't. It was 'What am I going to do about it.' I vowed to fill my life with things that I may not have ever had the opportunity to do before going through such an awful thing in my life. I balance it all through the support of my family and friends, who play such a huge part in my journey."
With COVID-19 still part of our daily lives and the thought of a new wave of lockdowns 'haunting us', this session is the perfect opportunity to gain inspiration & insight on how to build a more resilient mindset to face future challenges. Martine says, "All of us, especially over the last few years have been looking for resilience, whether this is to do with our jobs or personal circumstances. All I can do is say what worked for me, which is all to do with my Power of 7. I believe all of us have a unique recipe for resilience, and I believe that all of us can find that recipe. One of the good things that has come out of the last few years is that we know more about ourselves and others, and this can help us with this recipe."
When asked about her thoughts on the upcoming BCI Virtual conference, she said, "Really looking forward to it, I think all of us in this post pandemic world are all looking for more resilience. This event is very timely as I believe that resilience comes from people talking and sharing practical tips to help navigate us through life."
Don't miss Martine's keynote session at BCI World Virtual 2021, book your ticket today!
More on