British Airways suffers an IT system outage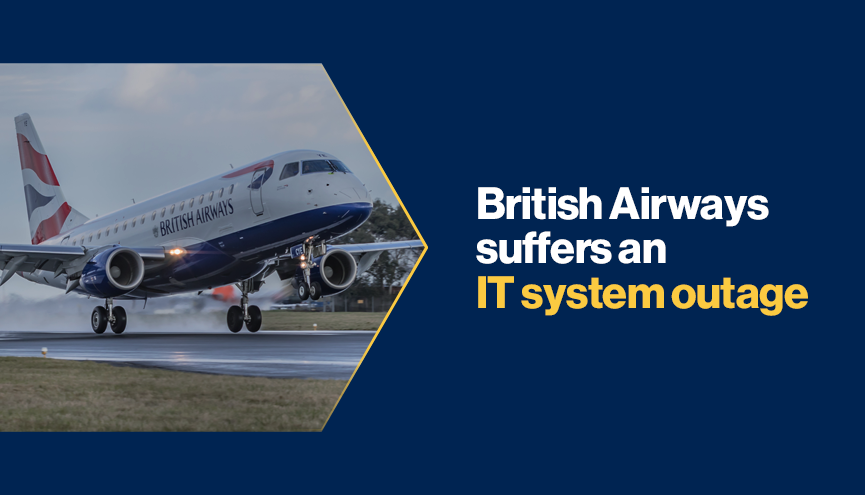 British Airways suffered an outage of its IT systems yesterday which affected its operations at Heathrow airport and has led to a number of flight cancellations and delays as a result.
"We experienced a technical issue for a short time this afternoon which affected our operation at Heathrow Terminal 5," said the airline yesterday. "This has now been resolved and we're resuming flight operations. We've apologised to customers who have been inconvenienced."
According to reports, at least 5000 passengers customers will face disruption today[1]. This is in addition to the thousands who faced disruptions yesterday. The passengers will be able to claim compensation and some would have been booked into hotels at the expense of the airline, with this adding up to a considerable bill for the organization as a result of the system's failure.
On its social media channel this morning, it noted that "all issues from yesterday have been rectified. However, there is a bit of a knock-on effect and we are running a slightly reduced schedule." It advised passengers to monitor their flight status but confirmed that it will be operating flights today.
However, the organization has had similar disruptions in previous months. Sky News reports that it has even cut flights in recent weeks to reduce the load on its IT systems[2] and last month just under 500 of its flights were affected by an IT incident that the organization insisted wasn't a cyberattack.
Looking ahead, the organization will need to evaluate the risk of further IT outages and the impacts (financial and reputational) that it faces from the disruption. It will also need to analyse and evaluate the root cause of the repeated outages, if there is indeed a shared root cause. However, the arrival of this threat during the organization's recovery from the pandemic, which seriously restricted operations for many airlines, will not be welcomed.
---
[1] https://www.independent.co.uk/travel/news-and-advice/british-airways-flights-cancelled-heathrow-b2047833.html
[2] https://news.sky.com/story/british-airways-hit-again-by-technical-failure-that-has-delayed-flights-12578303
More on
About the author