California wildfires impact power supply amid extreme heatwave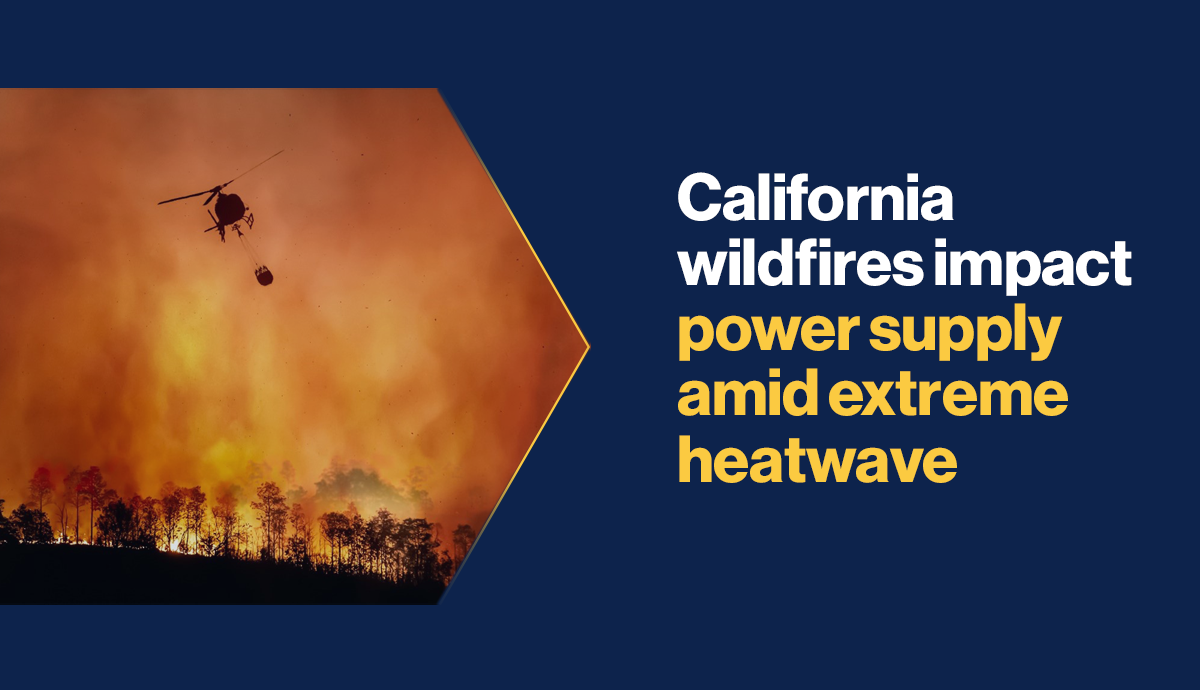 California grid companies urge residents to conserve energy as catastrophic wildfires threaten the power of three major transmission lines during one of the most historic heatwaves
South Oregon was home to one of the largest Californian wildfires this weekend. The fast growing wildfire strained the states power supply on Saturday which lead to the Californian electric grid operator urging residents to voluntarily conserve their energy.
This comes at a time where the state is facing one of its most historic heatwaves on record with temperatures up from 107 degrees. This comes after record breaking heatwaves around the US broke across Washington, British Columbia and Oregon, making June the hottest month on record.
California's Independent system operator (ISO) issued a flex alert on Monday (12 July) asking consumers to conserve energy and cut back on their power usage tomorrow between 4-9pm. The company stated that current electric transmission lines from Oregon are now unreliable due to the fire and extreme heat which has resulted in an increased demand for electricity.
Its been less than a year since a heat wave prompted the state's first power outage in two decades. Supply is expected to be further stressed by the forecasted heatwaves to rollout throughout September.
More on
About the author

Journalist
Lisa Hanley is an In - house Journalist working for The BCI. With a Masters degree in Televison Journalism from City, University of London, Lisa has previously worked as a Freelance Producer and Journalist for London Live, PA Media and Thomson Reuters Foundation. Her experience varies from producing documentaries, films and podcasts, to producing news packages for television and voiceovers for radio.