Canada heatwave hits record breaking heights of 46.6C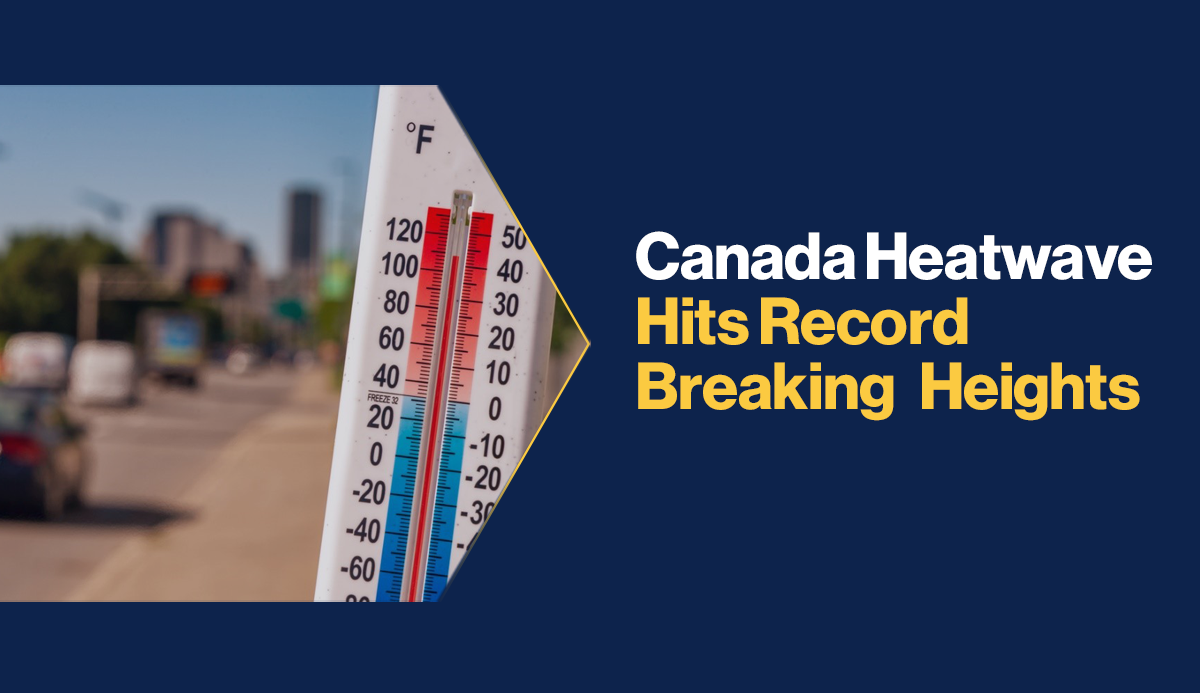 One of the highest temperatures on record, Canada along with North West US struggles to operate in one of the most unprecedented heatwaves.
Canada has made history with one of the highest temperatures on record, surging to heights of 46.6C (116F) on Sunday.
The country hasn't reached this level of heat since July 1937, when it peaked at 45C.
Environment Canada is warning that the temperatures that have settled over Western Canada won't lift for days. They alerted citizens that this "prolonged, dangerous and potentially historic heatwave" may run the risk of causing heat-related illnesses like heat stroke, heat exhaustion, headaches, fainting, nausea and much more.
Already, schools and vaccinations centres have closed, sporting events have been postponed and residents are seeking refuge in air-conditioned areas.
CTV reported that on Monday, WorksafeBC called for businesses to consider temporary closures to protect workers potentially at risk.
They told CTV: "If an employer cannot be assured that workers will be protected against heat stress, they should seriously consider shutting down their workplace during this extreme heat".
Businesses in British Columbia are required to have a mitigation plan for extreme weather conditions that include training staff on recognizing the signs of heat-related stress. WorkPlaceBC said they have accepted over 100 work-related injuries related to heatstroke in the past three years.
On the other side of the border, North Americans are also facing dangerous temperatures, with US National Weather Service issuing warnings for Washington and Oregon.
Last weekend Seattle and Washington reached heights of 101F (38C), breaking another monthly record for this year.
Amazon opened a cooling centre at their Seattle headquarters with a site that can accommodate up to 1,000 residents. Many libraries, movie theatres and public shopping centres have also opened their doors for residents to cool off.
Many bars, restaurants and cafes have closed in the Northern parts of the US with workers unable to operate under such extreme conditions.
More on
About the author

Journalist
Lisa Hanley is an In - house Journalist working for The BCI. With a Masters degree in Televison Journalism from City, University of London, Lisa has previously worked as a Freelance Producer and Journalist for London Live, PA Media and Thomson Reuters Foundation. Her experience varies from producing documentaries, films and podcasts, to producing news packages for television and voiceovers for radio.