Canada wild fires reveal urgency in Emergency planning efforts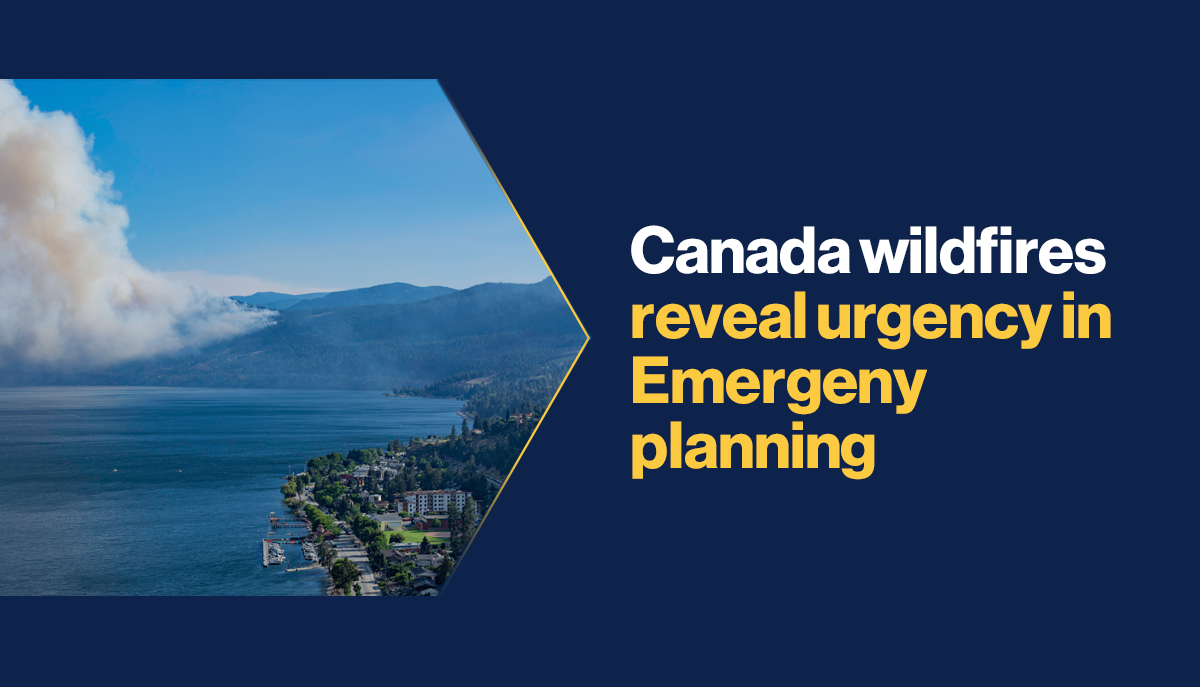 Climate report indicates efforts to tackle climate change are insufficient to the future impact extreme weather can have on social and economic losses.
Rising death toll linked to heatwave reveal gaps in preparedness and the importance of disaster resilience
Workers were packed into one of Vancouver's 25 cooling centers yesterday, as the rising death toll linked to Canada's record breaking heatwave, hit the hundreds mark.
British Columbia chief coroner Lisa Lapointe told the New York Times, "While it is too early to say with certainty how many of these deaths are heat related, it is believed likely that the significant increase in deaths reported is attributable to the extreme weather B.C. has experienced".
Yesterday, CTV reported fast moving wildfires in the village of Lytton, in British Columbia, after days of extreme heat. Although firefighters have yet to determine the source of the flames, 250 people were evacuated from the Lytton village yesterday evening.
A recent National Issues report published by the federal government, revealed the window for taking action against climate change is now closing in the face of rising social and economic losses.
As climate impacts frequently become more severe in nature, action alongside strong investment efforts are needed to increase resilience and disaster planning.
Areas forecasted in the report to be impacted the most are individuals and communities, infrastructure and buildings and natural systems.
The Canadian Government has created an emergency management strategy for Canada revealing targets for the year 2030. Their emergency planning framework focuses on preparedness and response activities.
While they admit the current risk environment requires a shift in focus towards greater mitigation efforts, which with greater investment could prevent disasters entirely; their aim is to build on the foundational principles stated in the UN Sendai Framework - a disaster risk reduction framework signed by Canada along with 187 countries in 2015.
Yet, the foresights on the year 2030 may be too far ahead for those seeking urgent action as climate litigation has increased against the Canadian government, the report reveals.
Canadian plaintiffs suing for infrastructure failure and physical risk due to extreme weather has increased with major courts accepting scientific evidence 'of anthropogenic climate change'.
Litigation to increase government action has increased worldwide and could pose particular risk to private sector businesses.
More on
About the author

Journalist
Lisa Hanley is an In - house Journalist working for The BCI. With a Masters degree in Televison Journalism from City, University of London, Lisa has previously worked as a Freelance Producer and Journalist for London Live, PA Media and Thomson Reuters Foundation. Her experience varies from producing documentaries, films and podcasts, to producing news packages for television and voiceovers for radio.