Conducttr creates a new hub of business continuity exercises ready to be played in seconds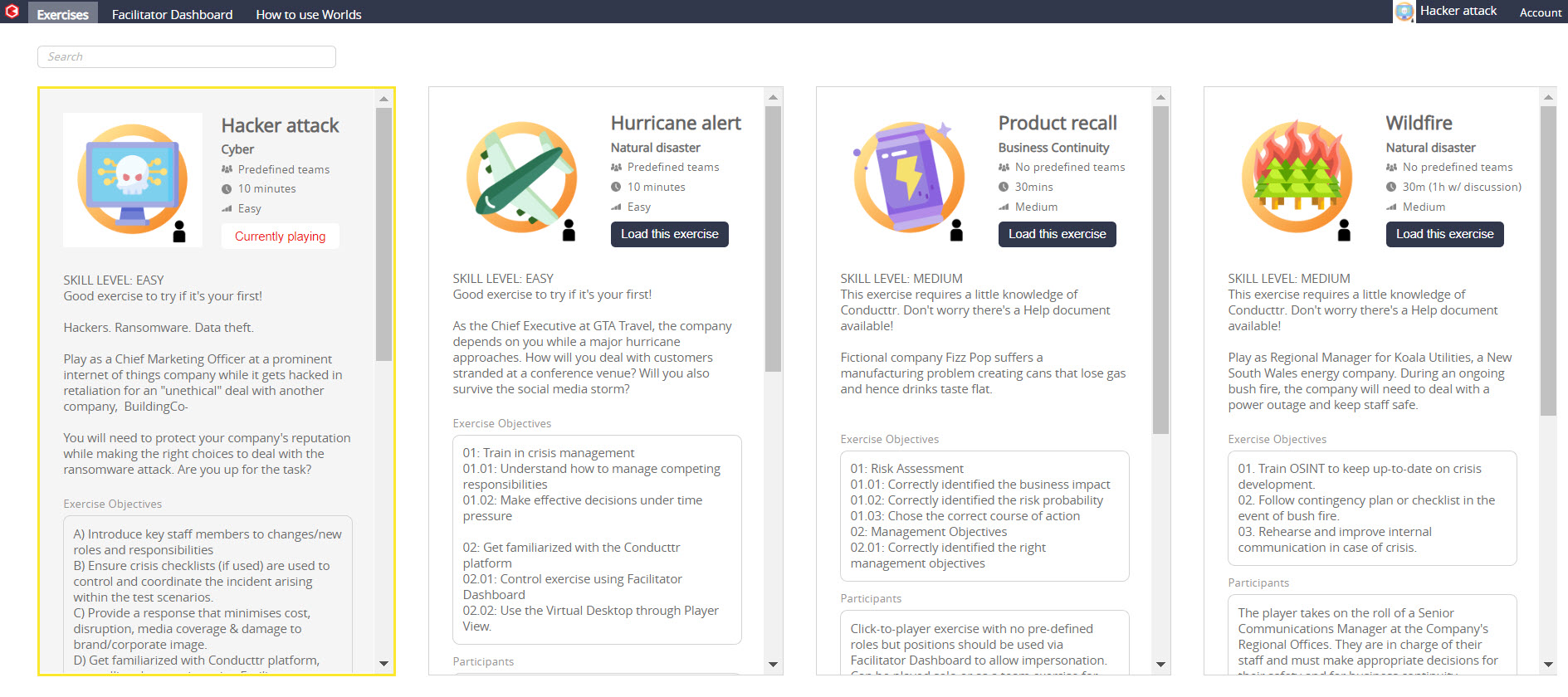 Conducttr crisis simulation platform has just released its own portal of ready-made simulations, with a range of exercises that can be loaded, facilitated and played in just a few clicks.
Conducttr has launched a hub of off-the-shelf exercises, a set of demos and vignettes available to experience first-hand what a realistic and immersive simulation feels like. This portal has launched with exercises covering incidents such as cyber hacks, hurricane alerts, wildfires, product recalls and ransomware crises, although more scenarios will be added to the library shortly.
Some exercises are designed for newcomers, easy to load and play in less than ten minutes, while some other exercises are designed to showcase a greater sophistication, so they come with tutorial videos and help guides.
Anyone can play these free exercises just by registering in Conducttr World. A sign-up form provides access to your own cloud simulation space from which to run any exercise that is available in the hub.
An implementation of Conducttr Worlds service
This new hub is Conducttr's own implementation of their brand new product Conducttr Worlds, designed for business continuity and risk management professionals. With this service, clients can run hundreds of simultaneous team exercises without their active involvement – saving time & effort and ensuring more people are trained each year. Business units run exercises independently and concurrently while performance metrics are centralised for reporting.
You can browse the hub and load any of its exercises here: https://www.conducttr.com/demos