Conducttr receives the Queen's Award for Enterprise: Innovation 2021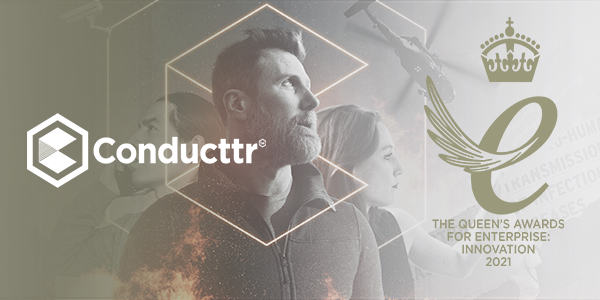 BCI Gold Sponsor, Conducttr crisis simulation software has been awarded with one of the most prestigious awards for UK businesses, the Queen's Award for Enterprise: Innovation 2021, which recognises and celebrates business excellence.
The Queen's Awards for Enterprise, the highest official awards for British businesses, have been announced today, selecting Conducttr as one of the most innovative companies across the United Kingdom. This awards programme, running since 1966, highlights businesses that excel at international trade, innovation, sustainable development and promoting opportunity.
As winner of such a prestigious distinction, Conducttr demonstrates its outstanding success in its field devoted to their cutting-edge crisis simulation technology.
"We want to thank our clients for making this award possible." said Robert Pratten, CEO of Conducttr. "Our clients are among the most innovative in the world because they dare to seek new ways to improve the wellbeing and performance of their teams, their customers and their communities, so the Queen's Award is partly theirs."
"This year we are celebrating 10 years as a company, and all this time we have relentlessly believed in combining technology and storytelling to create engaging, immersive experiences." Belén Santa-Olalla, Chief Creative Officer explains. "We are thrilled to receive such a distinction, as it highlights that our approach is not only innovative, but a game-changer. This Award confirms the boldness of our vision: experience is everything".
Find out more about Conducttr here.
More on