Economic downturn forecasted for Thailand amid COVID spike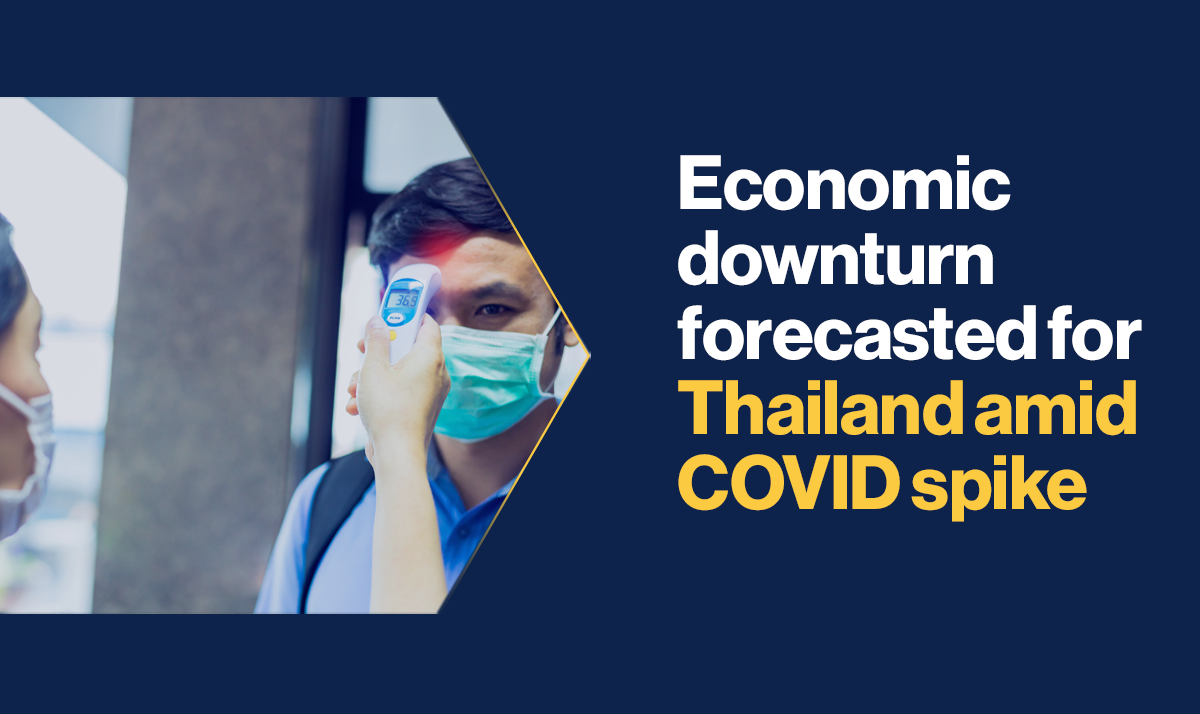 Thailand's biggest outbreak so far has prompted tougher containment measures as a spike in deaths affect not only the capital but nine different provinces
Thailand has seen one of the biggest COVID outbreaks this month as a rising number of deaths spiked in Bangkok and nine other provinces.
Tougher restrictions have been placed as a result of the outbreak affecting retailers, airlines and the hospitality industry. Already under pressure after a year of COVID restrictions, Thailand's capital Bangkok, which accounts for 50% of the country's GDP will close customer facing services such as restaurants, shopping malls and beauty clinics for up to two weeks.
Tighter restrictions are being imposed to control the spread of a reported delta variant fueled by a surge in cases from Indonesia and Vietnam.
Senior director of the Bank of Thailand told Nasdaq, "This policy may be more severe than expected and will likely affect economic activity more than forecast".
The Bank of Thailand cut its 2021 GDP growth by 3% and forecasts that in 2022 numbers will drop as low as 4.7% [REUTERS].
Unemployment rates are also set to increase as a result of the outbreak forcing people out of the services industry and into different industries. House debt which has risen to 90.5% of GDP will further increase as a result of job losses pushing consumer spending down and delaying the speed of economic growth.
More on
About the author
Journalist
Lisa Hanley is an In - house Journalist working for The BCI. With a Masters degree in Televison Journalism from City, University of London, Lisa has previously worked as a Freelance Producer and Journalist for London Live, PA Media and Thomson Reuters Foundation. Her experience varies from producing documentaries, films and podcasts to producing news packages for television and voiceovers for radio.
Lisa is the creator and host of the investigative podcast, The Scrutiny Hour and blogger for www.lisajournoldn.com.