Five Reasons why you should showcase your organization at a virtual exhibition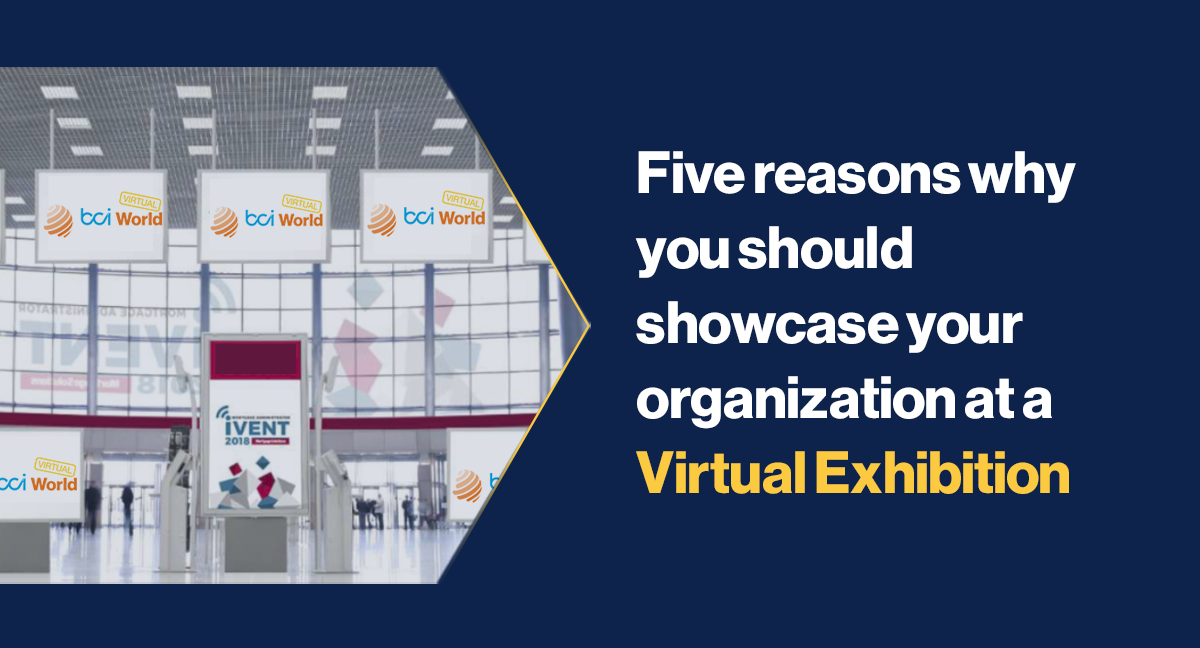 Who would have ever thought that you could visit an exhibition or trade show floor by sitting at home or office? Well…2020 is truly full of surprises!
For BCI World 2020 we have not only revolutionised the way speakers and delegates will be able to present and attend the conference, but also the way organizations take part in our virtual exhibition.
Have you ever thought of the benefits of investing in a virtual exhibition to showcase your products and services? Here are the top five…
1. It is a lot cheaper!
Let's face it, exhibiting at a trade show never comes cheap; between the costs of the stand space, the actual stand and furniture, shipping, employee time, travel costs, meals and more… your organizations will end up paying a big bill. A virtual exhibition eliminates most of these costs resulting in a cheaper and more efficient solution for your organization.
2. Generate and track leads
Exhibitions can be chaotic and if your stand gets busy you might miss someone's name or forget to scan someone's badge. Virtual exhibitions provide a wide range of solutions where visitors can download material about your organization or display videos, demos, and more. You can also track who downloaded what and approach leads with the right solution for them. A virtual event like BCI World 2020 also provides you direct contact with delegates through live text and video chat systems, which will also allow you to set-up meetings.
3. Long-lasting exposure
Trade shows usually last a few days and when they are over it is only a case of 'see you next year!'. A virtual exhibition is long-lasting even after the event is over. BCI World Virtual Exhibition will be available to delegates on-demand up to 90 days after the live event. This means that they will be able to visit your stand, request information as well as meetings, giving you more opportunity to generate leads and business opportunities.
4. Help the environment
Physical events can have quite an impact on the environment, especially when it comes to wastage and carbon footprint. The environmental impact of a virtual event is minimal and only involves the use of computers and laptops.
5. Reach a global audience
Virtual events have the great advantage of being accessible from all over the world. This means that you will showcase your product or service in front of a worldwide audience without the extreme cost of attending exhibitions overseas.
BCI World 2020 is a great opportunity to potentially grow your business by exposing your organization to a global audience, attract new customers, save money and even help the planet! Click on the button below to find out more information about the event.
About the author

Marketing & Content Manager , The BCI