FortressAS Announces Partnership for Luxemborg with EBRC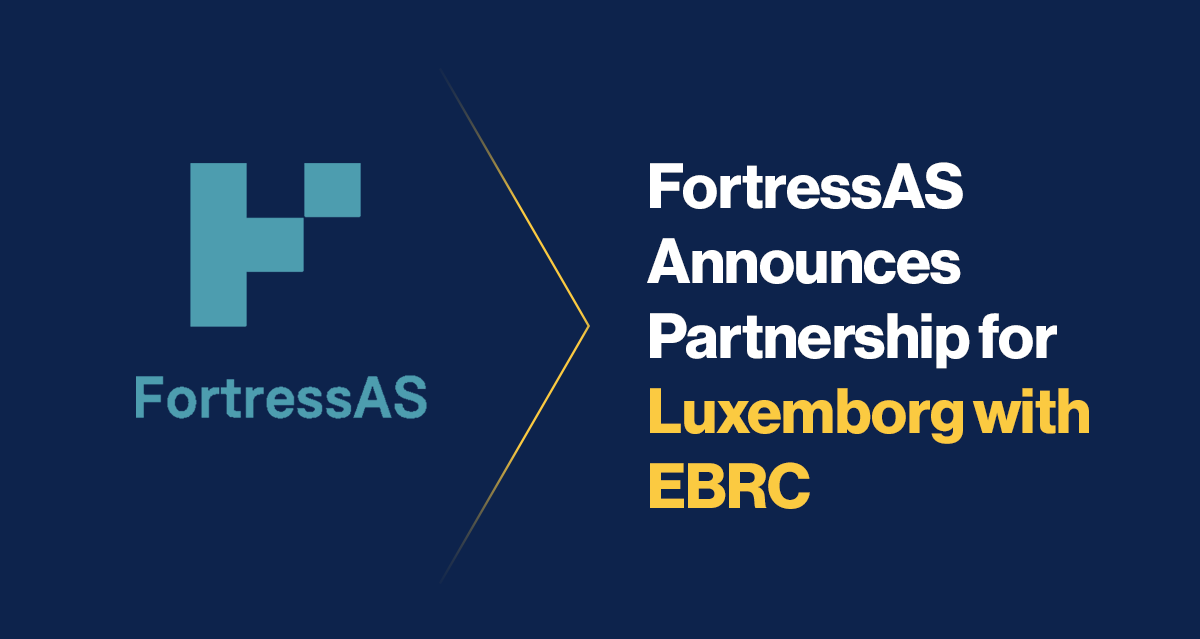 LONDON, UK — FortressAS, London's award-winning work area recovery and business continuity supplier, today announced that it has partnered with EBRC to expand its European presence to Luxembourg.
Through this strategic and mutual partnership, FortressAS will be working with EBRC to provide work area recovery services in Luxembourg while EBRC will be offering FortressAS award-winning and modern London recovery centre to their Customers.
Brexit is pushing firms to separate their Business Continuity and Operational Resilience programs between the UK and the rest of Europe. Luxembourg regulator, CSSF, goes further to require firms with operations in Luxembourg to have their fallback provision in the country too.
This need for facilities in the two countries is met by this new partnership.

FortressAS having been formed specifically to answer the Operational Resilience needs of modern businesses, have built the most advanced work area recovery centres in the UK. These facilities combined with the Tier IV Datacentre and Recovery Centres in Luxembourg deliver a compelling solution for firms needing the highest level of resilience and customer service.
"We are very excited to partner with EBRC in Europe. Their Resilience Centres are second to none in the world," said Andrew Lawton, CEO of FortressAS. "It's clear that businesses in Europe are looking for new high quality work area recovery solutions to attract and retain their clients, and this partnership will provide these much-needed services. With Brexit happening, many London firms are now setting up new offices in Frankfurt and Luxembourg."

Yves Reding, CEO, EBRC, said: "Since 2000, EBRC has been providing its clients with a unique expertise based on quality service delivery and state-of-the-art IT infrastructures. We are the leader in Luxembourg regarding Data Centres and IT services, and also the sole player in the country to offer 1,000 fully equipped Business Continuity spaces. Our collaboration with FortressAS will allow UK-based companies to benefit from high-level expertise and services in Luxembourg and will give our Clients and FortressAS's a reliable partner to collaborate with."
For more information about EBRC please visit https://www.ebrc.com/en/company.
ENDS

Notes For Editors
About FortressAS
Fortress Availability Services Limited (FortressAS), CIR Specialist Provider of the Year 2019, was formed specifically to answer the Cyber and Operational Risk and Resilience needs of modern businesses. With a focus on supporting the Financial Services Industry, FortressAS has built the most advanced work area recovery facility in the UK. The innovative and flexible resiliency and recovery services, supporting many banks, asset managers and insurers have this centre as their foundation. Customer satisfaction is the driving force behind the FortressAS team's work, and the winning entry to CIR Specialist Provider of the Year 2019 was a result of our customer commendations.

About ERBC

Based in Luxembourg and France, EBRC puts a secure framework for data at your disposal, along with advanced technological expertise aimed at preserving your data and creating value. Beyond the advice and guidance they provide they also design, build and operate high-performance IT environments enabling you to leverage data.
Contact Us

Fortress Availability Services
Limited City Reach
5 Greenwich View
London E14 9NN
Telephone | +44(0)20 3858 0099
Email | info@fortressas.com
More on