Germany: Experts reveal gaps in flood preparedness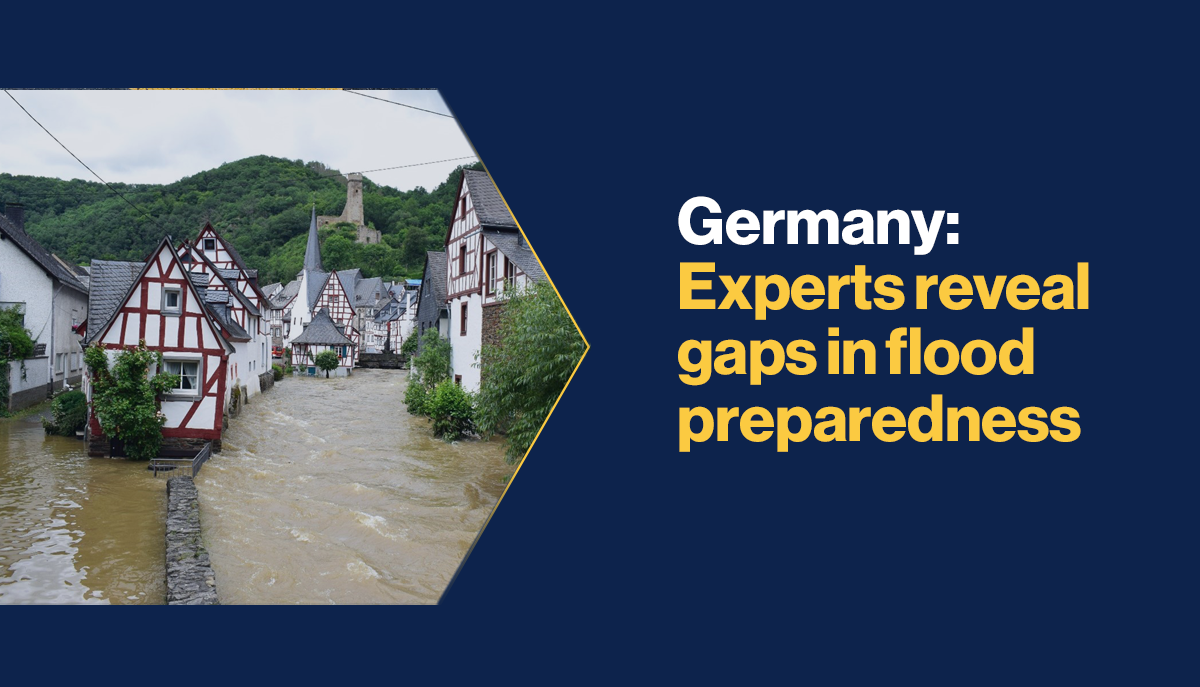 A monumental failure in the system is blamed for the major delay in Germany's flood preparedness
Experts reveal a monumental failure in Europe's flood alert system, which issued a warning of flooding prior to the disaster.
Professor of Hydrology, Hannah Cloke OBE, told Politico that the warning was issued to authorities in Europe over the weekend, with alerts in the "extreme category", but communication was not clear from authorities to the nation.
Flood forecasting varies across European countries and according to Prof Cloke, Germany has a particularly "fragmented" system involving many authorities of different states.
Although the German weather service issued a number of warnings of extreme rainfall, a spokesman said it is up to authorities to determine the flood risk and start to instruct evacuations.
Armin Laschet, Minister of North Rhine Westphalia told reporters that authorities had been warned and erected barriers "while the sun was still shining and nobody saw this coming".
The devastating impact of the floods in Europe have taken the lives of 180 people from the nations of Belgium and Germany and over 1000 are still unaccounted for.
Prof Cloke said, "We should not be seeing the number of deaths from floods in 2021. It's just unacceptable. There's something going wrong with the system"
More on
About the author

Journalist
Lisa Hanley is an In - house Journalist working for The BCI. With a Masters degree in Televison Journalism from City, University of London, Lisa has previously worked as a Freelance Producer and Journalist for London Live, PA Media and Thomson Reuters Foundation. Her experience varies from producing documentaries, films and podcasts, to producing news packages for television and voiceovers for radio.