Guide to Business Recovery from the COVID-19 Crisis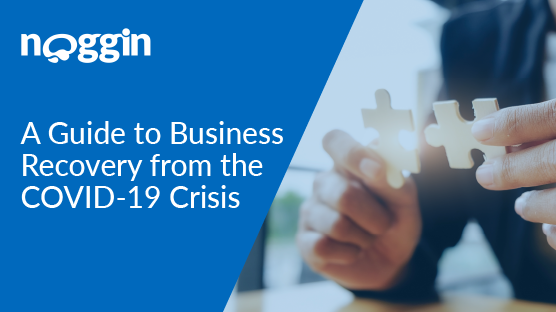 The staggering economic impact of the COVID-19 pandemic makes business recovery planning absolutely critical. But the question remains, have businesses adequately prepared to resume normal working operations? The relative paucity of preparedness for the initial COVID-19 crisis response phase – more than 70 percent of employers admitted not having a pandemic plan in place at the outbreak of the crisis – suggests that recovery planning has been similarly neglected.
That is where this guide comes in. The guide dispels the myth that business recovery from crisis, especially such an acute crisis as the COVID-19 pandemic, is as simple as flipping the "on" switch. Indeed, executing the likely battery of recovery tactics, including but not limited to safely resuming operations in work facilities vacated due to local, state, and national lockdown orders, introduces business risk.
With so much at stake, then, the guide attempts to help organizations get their business recovery activities off the ground in a manner that mitigates key risks. To do so, the guide first makes the case for treating business recovery as a distinct stage within the larger crisis management lifecycle, a perspective many organizations fail to take.
From there, the guide offers tools and strategies for organizations to develop their own best-practice recovery plans. That plan, the guide argues, should sketch out the time frame in which businesses can realistically expect to resume normal operations.
Of course, successful recovery plans are more than mere checklists of activities. Developing effective recovery strategies and tasks requires businesses to have first identified and prioritized their essential functions and the resources necessary to keep those functions going. As the guide points out, that effort entails fully understanding the context of the business, i.e., its operating environment. Those findings only become more relevant for Covid-19 recovery planning, as most operating environments (internal changes plus the impact of new external restrictions) have shifted dramatically due to the pandemic.
Finally, the guide lays out the concrete actions organizations need to take to streamline business recovery from the COVID-19 crisis.
Download the free guide from Noggin here:
https://www.noggin.io/guide-to-business-recovery-from-the-covid-19-crisis?utm_campaign=BCI%20Corporate%20Partnership%20-%20FY2021&utm_source=BCI-Content
More on