John Nikko O. Niogan, BC Manager, shares top 5 tips to improve BC awareness within an organization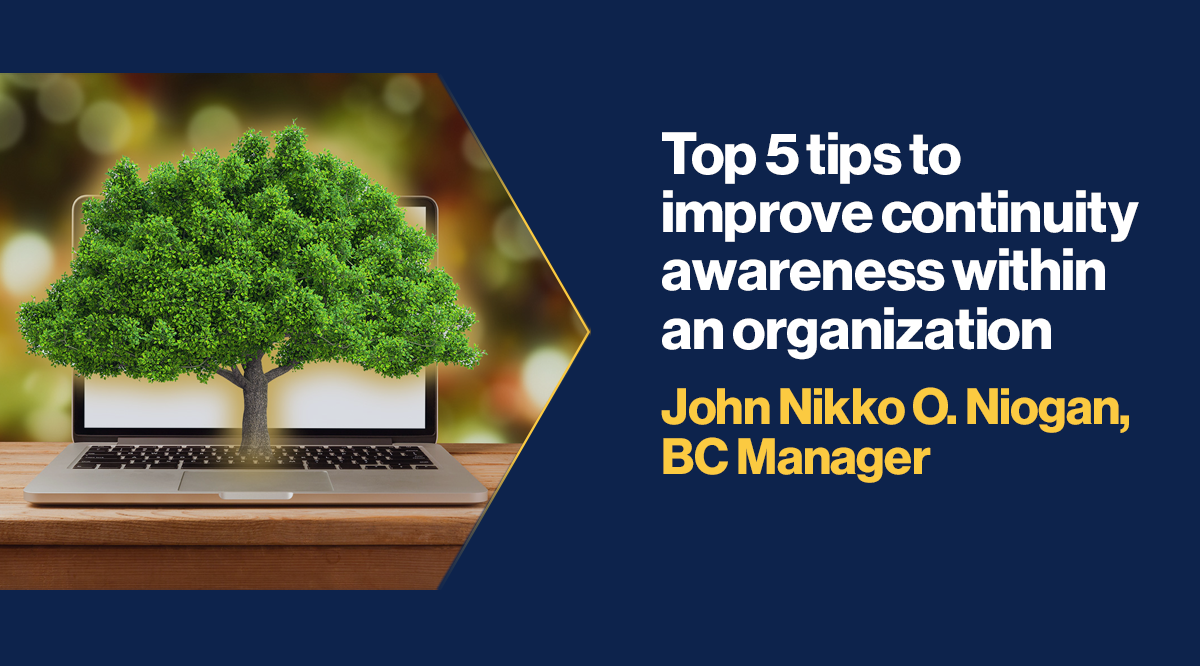 During BCAW 2021 we have reached out to professionals and practitioners in the Business Continuity & Resilience community and asked them to share five tips on how they embed Business Continuity within their organizations.
Throughout Education Month we will publish these tips in these short blogs…
Top 5 ways to improve business continuity awareness within my organization:
Ensure regular completion of Business Continuity Maintenance and Testing and document well the lessons learned & action items.
Participate to The BCI - BCAW annually and get feedback from employees/colleagues.
Be creative in sharing Business Continuity related messages, reminders,tips, etc. to employees/colleagues using internal communications and social media platforms (such as having Business Continuity internal games/competition, use internal graphic/photos/be realistic, incorporate to trends to be more relatable, etc.).
Include Business Continuity topics during team meetings/huddles
Involve and get support from company Leaders/Executives - as Business continuity starts with each member of staff, from top to bottom.
More on
About the author
Regional Business Continuity Expert, Amdocs
Strengths: Futuristic. Includer. Positivity. Activator. Achiever.