Move from business continuity to business resilience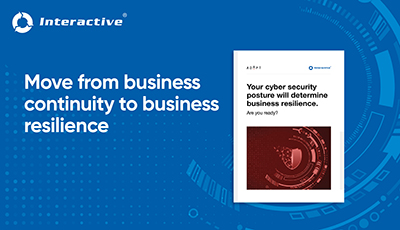 During the pandemic, a few things came to light.
While cyber security teams struggled to deal with the exponential increase in attacks, the organisation's exposure to third-party risk increased and managing cyber security awareness across a distributed remote workforce became harder than ever.
In addition, the organisation's perimeter was blurred by home Wi-Fi, which was made worse by BYOD policies that were enacted without much consideration for cyber security.
COVID-19 also revealed that traditional Business Continuity Plans (BCPs) had to be redesigned to address an ongoing crisis.
This is the most opportune time for C–level executives and security leaders to rethink cyber security as a core component of their BCP.
Many existing BCPs often exclude cyber security policies and strategies. However, a security breach can result in a business crisis.
Effectively capturing data about experience and response to the breach can help design testing scenarios and recovery environments. In the case of a cyber security breach, this could potentially assist in finding the most effective responses and crisis management strategies.
Today, every business is a digital enterprise, which means that BCPs must address digital threats as well as physical threats. By doing so, real business resilience can be built.
This report provides security leaders and their executives with an understanding of cyber security as a crucial component of business continuity. Additionally, it looks at how to integrate cyber security into business continuity plans to create lasting change.
More on