NCEMA launch 3rd edition of BCMS Standards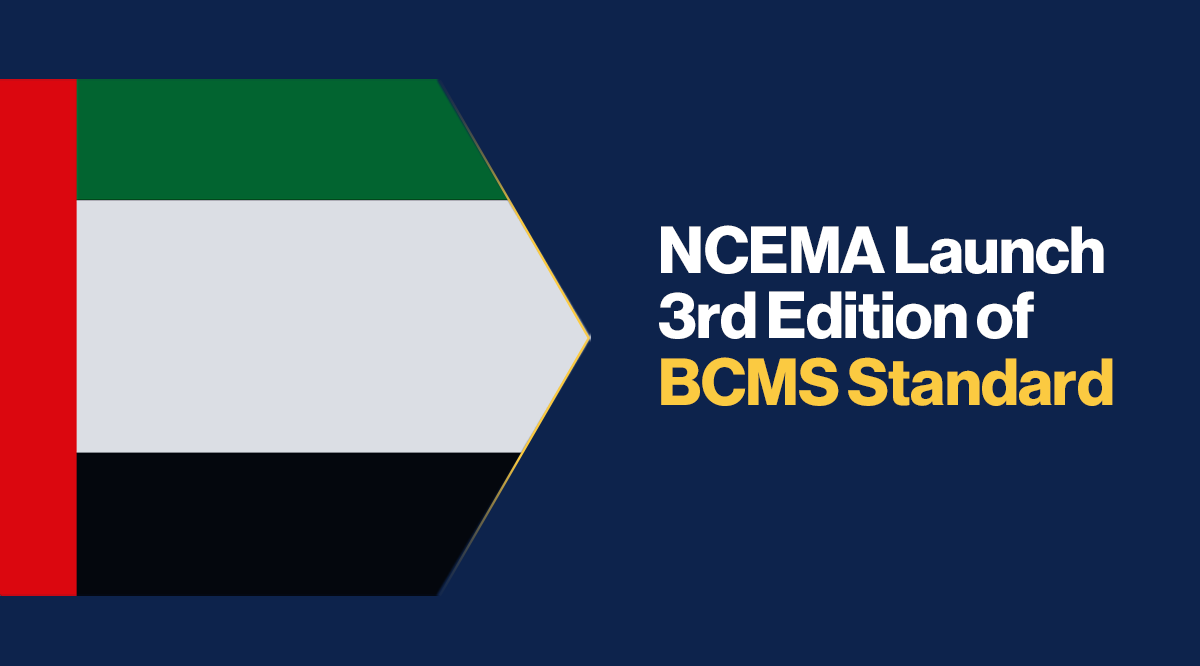 The National Emergency Crisis and Disasters Management Authority in the United Arab Emirates launched the 3rd Edition of The National Standard for Business Continuity Management Systems on the 19th January 2021.
This standard, first launched in 2012, was developed as 'a business continuity management (BCMS) standard ('Standard') for organizations to implement and maintain an effective management system that provides the capability to continue operations during disruptions.'
The National Standard for Business Continuity Management Systems is specifically designed for use in the UAE - for both UAE government and private sector entities - and is consistent with ISO standards, which were used as references during its development. The Standard is available in Arabic and English, with the three main aims of the Standard being:
Continuity of essential operations in both public and private sectors.
Security of supply chains required for essential operations.
Effective business continuity plans for resumption of activities needed for essential operations.
The Standard consists of three elements – Specifications, Guidelines and Toolkit – to enable all organizations to not only understand it, but to also follow and assess themselves against it.
The modifications in the Third Edition focus on simplifying the language and content to make it more widely understood, increase adoption throughout the UAE, and address feedback on the Standard from those that have previously implemented it.
The Standard is freely available on the NCEMA website.