Obituary Michael Mikkelsen FBCI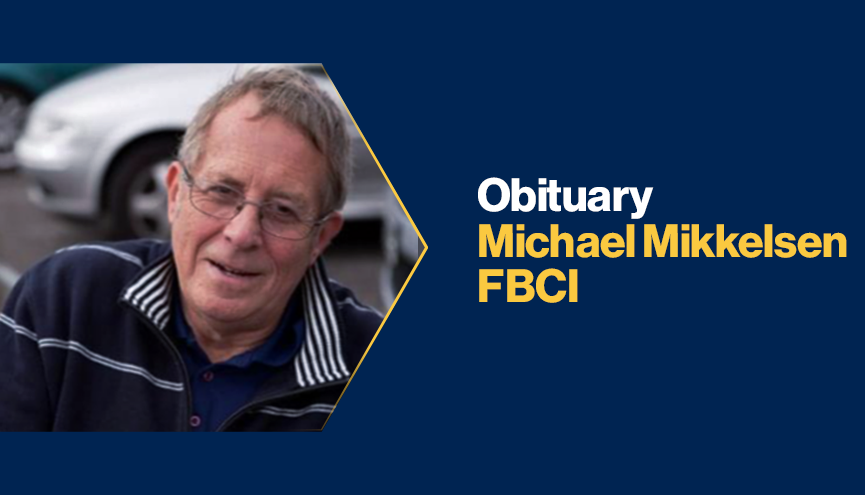 Michael Ralph Mikkelsen, 77, of Redditch Worcestershire, sadly passed away on the morning of Sunday 30th of October 2022 in Princess of Wales Community Hospital, Bromsgrove, Worcestershire, having been admitted almost 14 weeks previously. "Mike" Mikkelsen was born in Evesham the son of Patricia and Mick Mikkelsen. They lived in a little village called Buckland just outside Broadway. At the time of his birth and during his younger years, Broadway was in Gloucestershire, not Worcestershire as it is today. This allowed Mike to attend Cheltenham Grammar School.
When Mike was 16, he went on holiday to Brixham with his parents. Also, on holiday in Brixham with her parents was 17-year-old Pauline Green. Little did Mike realise that Pauline would be his future wife, and they got married on 30 September 1968 in Studley, Warwickshire and lived in Buckland, Worcestershire. Unfortunately, Pauline died in 2019 on holiday with Mike whilst celebrating his birthday. Mike is survived by his two daughters, Michelle, and Trudi, and four grandchildren.
When Mike left school, he served an apprenticeship with Dowty who at that time produced mining equipment. He eventually left Dowty and embarked on thirty-one-year career with British Telecom (BT). Whilst at BT, Mike became heavily involved in Business Continuity Planning, joining The BCI in 1996. In 1998, Mike left BT and set himself up as a Business Continuity consultant.
Mike worked with several companies during his time as a Business Continuity consultant. Redan International Limited and Mikkelsen Associates Limited supported the likes of O2, Tesco, London Underground, and Cable and Wireless, to name but a few.
Mike also supported a number of training companies delivering Business Continuity training modules to many industry practitioners in the UK and Internationally in particular in Singapore, Abu Dhabi and Nigeria. Mike also worked closely with the Communications Management Association (CMA) delivering training events and promoting best practice.
One training course of which Mike was particularly proud was that at the Fire Service College, Moreton in the Marsh, which involved the 'real life' scenario of a jumbo jet landing on a company data storage site. This involved an early morning start for all students who were taken out to see the burning plane and then straight back into the classroom to prepare statements before being interviewed by the media.
Mike was a Fellow of the BCI (FBCI) and an advocate of best practice and thoroughly enjoyed working within the sector and with his Business Continuity colleagues.
Outside of work, Mike was a keen motorsport fan. Two or four wheels, racetrack or hill climb, grass tracks or trials riding or just an early morning bike ride around the local countryside, Mike enjoyed them all. He owned many cars and motorbikes throughout his life and would spend many a Sunday visiting a local event or watching his favourites on the TV.
Mike enjoyed travelling and with his wife Pauline they visited many countries: Sri Lanka, Kenya, China, and Hong Kong were some of their favourites and they visited them many times. His love for the Cotswolds and its history was important to Mike and before the pandemic he volunteered for the National Trust and could be found sharing his knowledge at Snowshill Manor most Mondays.
Mike loved family time too and in particular his grandchildren whom he adored. He will be sadly missed by his family but is reunited with his beloved wife Pauline.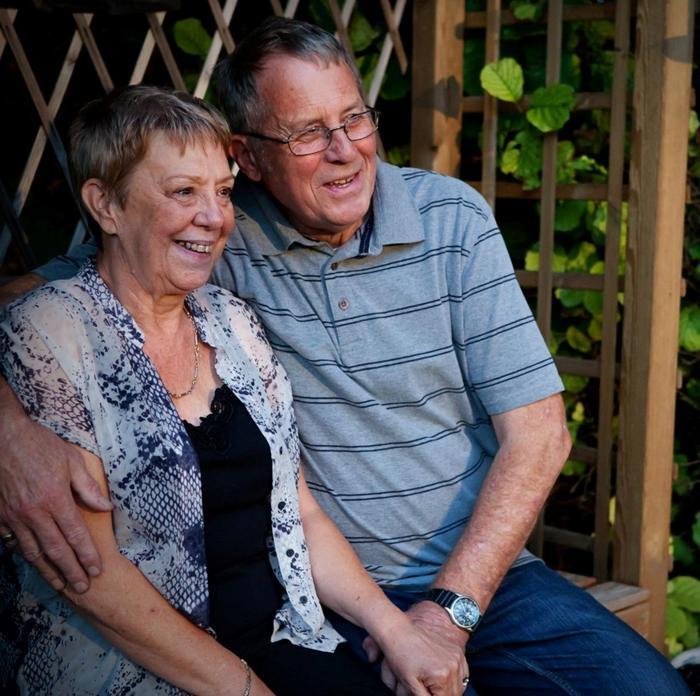 The funeral will be held at Redditch Crematorium at 11:00 on Wednesday 23rd of November. Anyone who would like to attend the funeral is very welcome. If you are unable to attend but would like to virtually attend, either as the funeral takes place or maybe a little later, please inform Michelle, [email protected], and she will make the necessary arrangements for you to be able to view the service.
After the service, the Wake will be held at Redditch Rugby, Hockey, and Cricket Club on the Bromsgrove Road, Redditch.
Please do not send flowers. The family will be providing flowers. However, if you would like to make a donation in Mike's memory, please make your donation to the Primrose Hospice, www.primrosehospice.org