Pandemic Resilience – A Continuity Perspective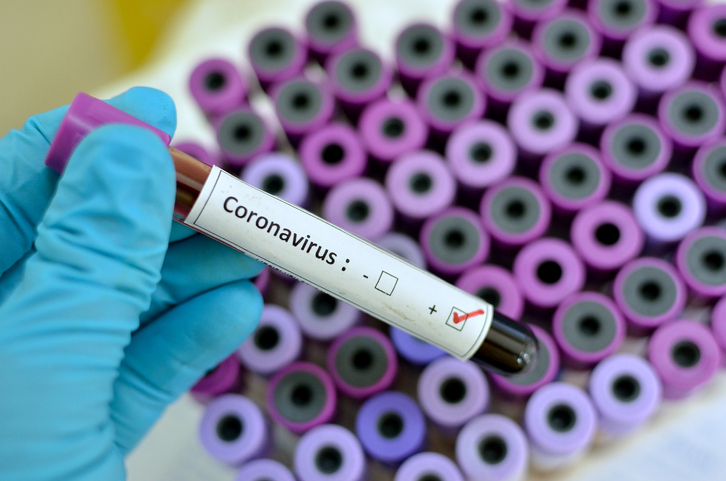 Amid escalating headlines about the Coronavirus Outbreak, business continuity and resilience professionals are focused on pandemic impacts and response, while fielding many questions by colleagues about their organization's preparedness to deal with uncertain events.
Pandemics by their nature have the capacity for society-wide disruption, therefore the response to these events is necessarily led by Governments and their agencies.
Countries working with the World Health Organization (WHO) can implement internationally co-ordinated pandemic policies and response strategies. These are usually focused on the first line of defence at the borders.
Given the Coronavirus Outbreak has a significant head start, the priority is to delay the progress of pandemic infection through individual case identification, treatment and isolation. If the pandemic escalates, governmental plans allow for more direct action often involving travel restrictions and forms of social distancing focused on places of mass gathering - such as education providers, cinemas, markets and sports events.
For example, February is the start of the new year at Australian Schools and Universities and the NSW Department of Education has asked families who have been in China in the last two weeks to keep their children at home.
Governments can also ask organizations to play their part in the pandemic response, especially when it comes to communicating and implementing good practice advice around hygiene protocols, use of personal protective equipment and behavioural changes (e.g. not shaking hands in meetings).
Within organizations, the Leadership Team supported by their Business Continuity Manager and other resilience professionals, can use a range of proactive strategies to support an effective pandemic response and limit the impact of an outbreak. Actions requiring attention include:
1. Ensure management and team leaders are clear about the organization's priority activities, people, skills and minimum staffing arrangements (information which should be available in the BIA or BCP).
2. Prepare for expected employee absences e.g. knowing which employees are trained and can provide back-up for others who become ill (especially those with prioritised roles).
3. Modify policies to give greater flexibility to normal working arrangements, such as:
provide (or expand) opportunities to work from home (taking into account network connectivity, security and bandwidth/performance requirements)
greater use of telephone or video conferences rather than face-to-face meetings
reduce the number of people in the workplace at any one time through flexible working hours or rosters
provision for employees with children or unwell adults at home, or for employees who are reluctant to use public transport to get to work
reduce activities involving large groups of people (e.g. all-staff meetings, employee birthdays or other social events).
Such policies should consider administrative, legislative (OH&S) and workplace relations requirements and procedures as well as psychological safety and morale.
4. Establish welfare policies for employees seem to display relevant symptoms, have been caring for someone with the virus, or who have returned from travel in or through a known infection zone. Such policies might include:
protocols for those whose health is 'in-question' who want to come to work.
return to work protocols for those who have had the virus and have recovered.
presenteeism – how to deal with employees who should be at home but insist on coming to work
protocols for visitors and suppliers (e.g. the contractor who refills the water cooler, or cleaners who are present out of hours).
the means of monitoring / enforcing these practices within the workplace.
5. Reinforce internal peer support or other welfare mechanisms (counselling) to assist employees with health concerns.
6. Implement a clear, continuing communications strategy across the organization so that all relevant stakeholders (not just employees) are aware of pandemic policies and action plans. Use FAQs to streamline the feedback process.
7. Ensure the workplace has adequate supplies of cleaning and hygiene products in accessible and visible locations (keeping the workplace hygienic is a collective responsibility).
8. Confirm employees, customers and suppliers are aware of the organization's pandemic continuity strategy, and alternate working arrangements, and they understand how they may be affected and involved.
9. Assign someone in, or close to, the Leadership Team to monitor official information sources, advice and assistance from government, health and other relevant agencies.
10. Avoid the use of social media as a source of trustworthy information (unless from official or trusted parties) and reinforce this advice with employees.
More on
About the author

Director
Tim Janes, Hon FBCI, was appointed as the Global Chair of the BCI in November 2018.  Previously, Tim held the position of BCI Global Board Vice Chair after being voted in by his fellow members of the Global Membership Council.  He also acted as the Editorial Advisor for the BCI's Good Practice Guidelines (GPG) 2018 Edition. 
Tim has been an active supporter of the BCI since 2007 and was awarded an Honorary Fellowship of the BCI in 2014.
Over the years, Tim has held a variety of positions with the institute including: New South Wales Forum Secretary, New South Wales Leader, Australasian Chapter President and Australian Chapter Representative on the BCI Global Membership Council.
Tim has 30 years' experience in the Business Continuity industry and has provided business continuity, crisis management, and risk consulting services to organizations in Europe, Asia and Australia. In 2003, he established his own consulting business based in Sydney Australia, and he continues to provide these services to organisations in the Asia Pacific region.