Share Your Experiences with the International Resilience Community at the BCI World 2020 Conference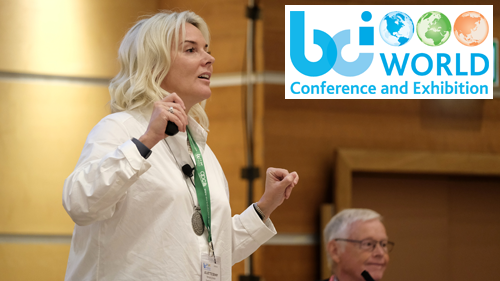 There are only five weeks to go until the call for papers for the BCI World 2020 Conference closes. If you're still debating whether to submit a paper for this year's conference, we thought we would give you a few more reasons to apply to present at the leading business continuity and resilience event in Birmingham this November.
1. Gain recognition on an international scale
Bringing together over 400 resilience professionals from across the world, BCI World is a fantastic opportunity to get up in front of your peers and make sure your name is known in the community. Not to mention the fact that your speaker profile will be included in our pre and post conference communications, reaching over 35,000 professionals across the globe.
2. Give your CV a boost
Presenting at an international conference (and one of the leading events in the industry) will look impressive on your CV and might even help you to clinch that next promotion or job interview.
3. Share your experiences and strengthen the knowledge of the community
An international conference is the perfect setting to learn more about the common challenges the industry is facing and as a speaker you can weigh-in on the debate with a meaningful contribution to that conversation.
4. Improve your public speaking skills
Take a hands-on approach to improving your public speaking skills. As well as getting up in front of 100s of professionals, this conference presents an excellent opportunity to pick up tips and tricks from other presenters.
5. Network and drive demand for your services and skills
Positioning yourself as an expert within your field by speaking about a topic or experience you're knowledgeable about is sure to make you a much sought-after personality at the conference and beyond.
6. Challenge points of view
Better understand how to communicate your ideas and work to others by presenting your paper to professionals from a diverse range of backgrounds and disciplines. Answering questions about your presentation will also help you to evolve how you communicate your work to others within your organisation to achieve buy-in or create advocates. You may even challenge & develop your own thinking in the process.
7. Add to your CPD log
Presenting at the BCI World 2020 Conference will make a fantastic addition to your CPD log and will provide a great talking point at your next appraisal or even help you to upgrade your BCI membership!
8. Access a long list of presenter benefits
If you're successful in your application you will receive a number of presenter benefits including two full 2-day ticket conference passes (one for you and a colleague), access to the networking reception on the first day and the inclusion of your speaker profile in BCI World marketing and the conference guide.
If you haven't already, browse our call for papers guidance and suggested topics to start working on your paper and benefit from all the above! Submissions close 24th February 2020. You can also peruse 2019's programme to see which presentations were successful last year.