Sydney Lockdown: Banks offer relief for Businesses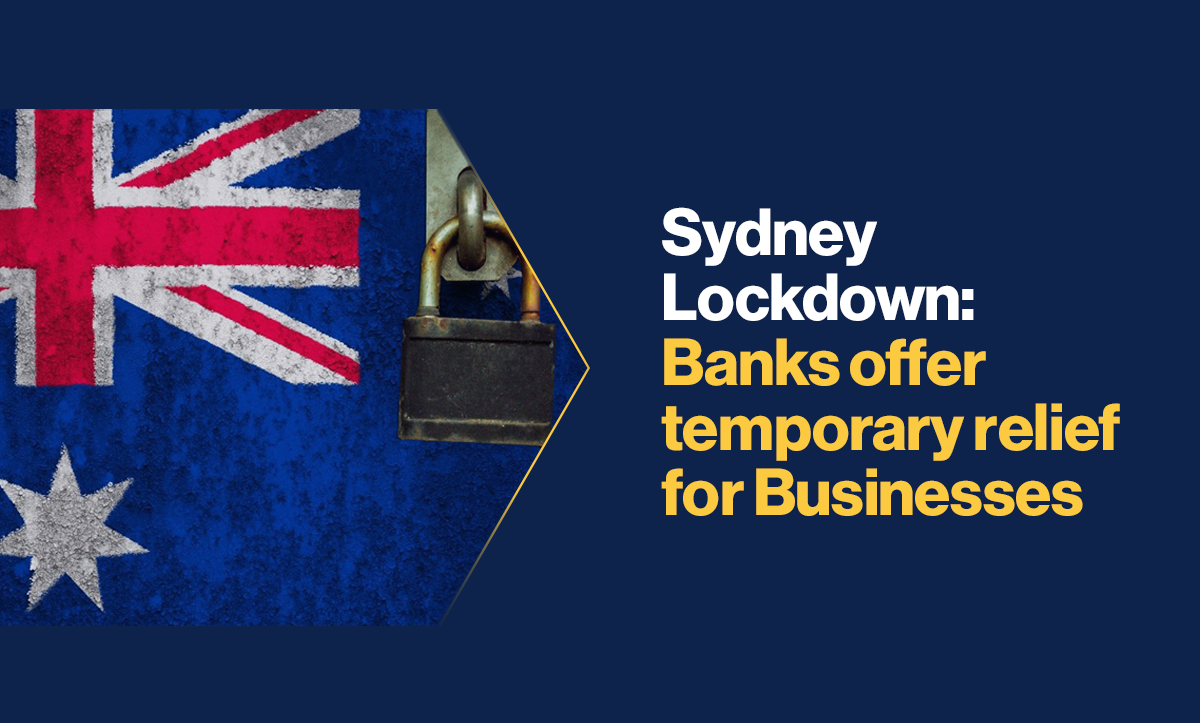 Lockdown has now been imposed in Sydney until July 9th with areas on the Northern hemisphere facing even stricter measures. Banks have offered temporary relief for the many businesses facing closures
Major banks in Australia such as Westpac, National Australia Bank, Commonwealth Bank and ANZ have indicated they will be assisting businesses affected by the current lockdown. Businesses forced to close or only provide 'essential' services in central Sydney and the surrounding areas are expected to lose millions in lost trade and wasted product.
The decision was made as a result of the growing number of Covid 19 cases in Sydney. Australian Retailers Association (ARA) CEO Paul Zahra said the current imposed measures would result in detrimental effects to the retail industry: "We can't ignore the fact that today's announcement is a devastating blow for retailers, in particular small businesses who were already struggling due to the ongoing Covid impacts. The restrictions will result in around $2 billion in lost retail trade. While some businesses can still open, with the consumer restrictions in place, there simply won't be the usual number of people out shopping".
For smaller businesses, the impact could be even worse. State government grants of up to $10,000 will be available up until July 19th, one week after the current lockdown is due to end.
Westpac welcomed the announcement by releasing a statement saying: "Small businesses have a critical role in supporting the NSW economy and keeping residents employed".
More on
About the author

Journalist
Lisa Hanley is an In - house Journalist working for The BCI. With a Masters degree in Televison Journalism from City, University of London, Lisa has previously worked as a Freelance Producer and Journalist for London Live, PA Media and Thomson Reuters Foundation. Her experience varies from producing documentaries, films and podcasts, to producing news packages for television and voiceovers for radio.