The BCI and DRJ - a resilient partnership for a resilient future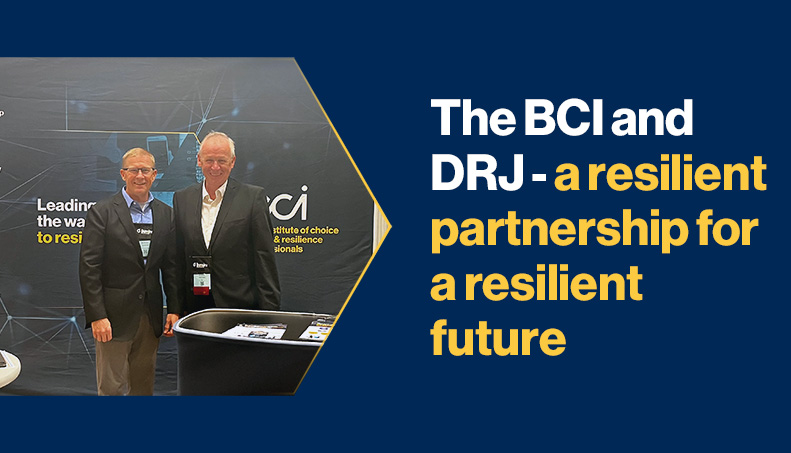 DRJ Fall 2023 kicked off on 10th September, in Phoenix, AZ, where the BCI was pleased to be present with several members of its team. Being part of this engaging conference is a great experience for professionals across different resilience disciplines, looking to gain knowledge, insight, and network with experts in the field.
Over the years, the BCI and DRJ have always had a strong relationship, translating into a partnership aiming to bring together resilience professionals and practitioners from across North America and the world.
"We've had a longstanding relationship with The BCI for many years" said Bob Arnold, President of Disaster Recovery Journal (DRJ) "but I'm excited about our future collaborations together. We plan on reuniting, stronger than ever post-COVID, embracing a future defined by the innovation we can provide between two leading industry partners."
David Thorp, Director, The BCI, commented "We're honoured to once again be part of DRJ Fall – an exceptional event bringing together the resilience community across North America. Our long-standing and renewed partnership with DRJ confirms our common commitments and goals to promote resilience and provide BC & resilience knowledge, education, and information to our community of professionals. Looking at the future, we are excited to keep a strong relationship with DRJ and keep collaborating with them to make the world a resilient place."