The BCI appoints Heather Merchan MBCI as new Vice Chair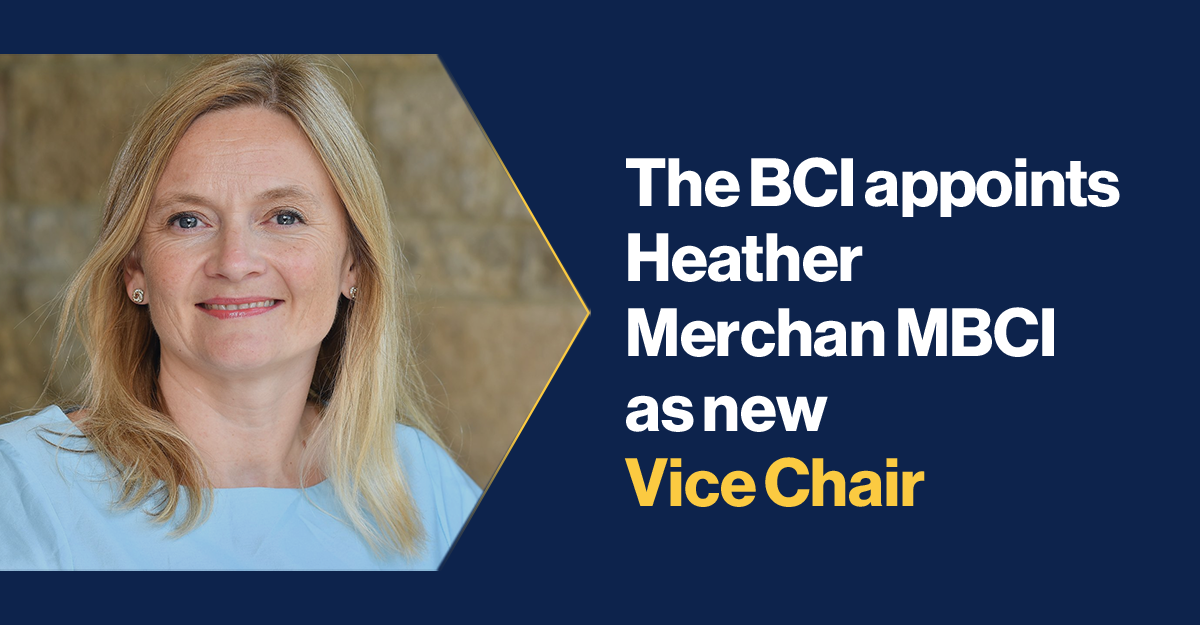 We are delighted to announce that we have appointed Heather Merchan, MBCI, as the new Vice Chair of the BCI Board of Directors.
Since moving to the US in 2015, Heather has been an active BCI volunteer. She also joined the BCI USA Chapter Board to better understand the industry in North America and to build her network of business continuity professionals in the region.
In 2017 she was elected to the role of President of the USA Chapter, and a year later Heather was elected to the global BCI Board.
Heather has many years of experience in organizational resilience disciplines including business continuity, crisis management and corporate security. She has been working for Deloitte since 2008, and she is currently leading various competency streams for the Deloitte Global Security Office.
Heather actively contributes to the evolution of international standards in organizational resilience, and is currently focused on contributing to forthcoming crisis management guidance. She holds an MBA from Imperial College London and enjoys strategic business planning to help teams and organizations thrive.
On her appointment Heather commented: "It is a privilege to assume the role of Vice Chair of the BCI Board, and I am honored and thankful that I have the support of the board to do so. 2020 has been a difficult year for all of us, and I am no exception. Juggling work, voluntary activity and life as a parent in current circumstances has not been easy. But alongside the tough days and challenges that COVID-19 has presented, there have also been opportunities, and moments that I will treasure and look back on with great happiness and pride. Assuming this role is one of them.
The BCI has an exciting period ahead as we explore opportunities to further raise our visibility and thrive. I look forward to working with Chris, the wider board, the central office team, our active BCI volunteers and our broader membership as we continue our journey, evolve the BCI and influence our industry.
As it has beenThanksgiving week-end in the United States. I am thankful for the confidence you have placed in me, the strong network of professionals that volunteering for the BCI has provided me with, and the strength that our professional community has demonstrated this year as we help individuals and organizations to navigate through uncertain and unprecedented times. Kudos to all of you"