The BCI launches new Spain Chapter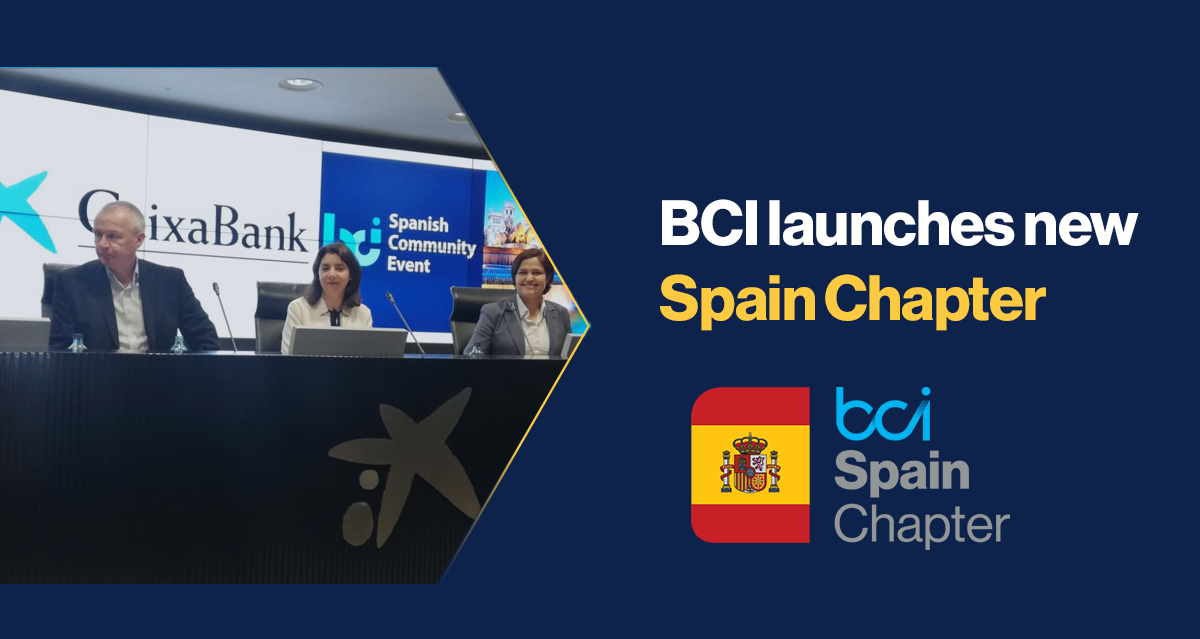 The BCI is delighted to announce the launch of their latest new chapter – Spain.
The BCI global board approved the formation of the chapter following months of hard work by a group of Spanish BCI members and volunteers that included the organisation of networking events and webinars for Spain based business continuity and resilience professionals.

"Spain was one of the few large European countries that did not yet have a BCI Chapter for resilience and business continuity professionals. During the response to the pandemic we have experienced that now, more than ever, this union between professionals is necessary. Sharing experiences is key to building stronger organizations. That is why the creation of the BCI Spain Chapter has raised a lot of interest, to listen to real experiences from different sectors, to learn from each other", explains Macarena Rodríguez, BCM & ITSCM consultant at Getronics and Committee leader of the BCI Spain Chapter.

BCI Chair Tim Janes Hon FBCI said " I am delighted that the Board has approved the launch of this new Chapter. The BCI has been active in Spain for some time now and formal Chapter status for this community group will really help to build on these foundations. It will also help to further raise awareness of the value and benefits of business continuity and resilience at a time when they are desperately needed. The BCI is fortunate to have a dedicated and vibrant group of volunteers in Spain and I look forward to following their activities in the years to come."

Further information about the chapter can be seen here.

BCI Chapters provide a vital contribution to the BCI's activities by creating opportunities for business continuity and resilience professionals to network and share ideas. Details of our global network of chapters can be viewed here.