Trucker protest blocking trade route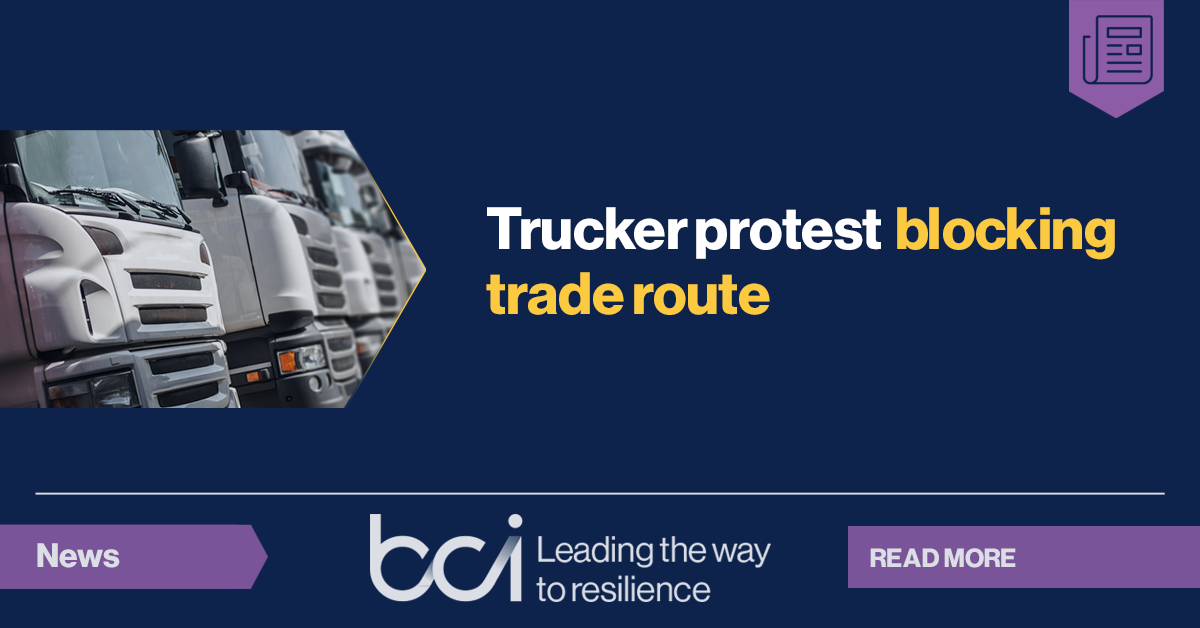 The White House has reportedly been in contact with Justin Trudeau's Canadian government to offer support to end a protest blockade, which is impacting the movement of materials across a vital land border between the US and Canada.
The 'Freedom Convoy' protest began in late January in response to COVID-19 vaccine passports and mandates put in place by the Canadian government, with this enhanced further with the introduction of a mandate which requires truck drivers crossing the US-Canada border to be vaccinated. The partial blockade across the Ambassador Bridge, which links Windsor, Ontario, with Detroit, Michigan, has been in place since Monday, 7 February. While blockades are also occurring at other smaller locations, the Ambassador Bridge represents the busiest land border crossing between the two countries.
As a result, there are now fears about how this may spiral into causing long-term supply chain concerns and severe economic impacts for both nations. This explains the US Administration's urging for Canada to use its federal powers to resolve the situation, as well as supplying the support of its own border authorities.
"US and Canadian border and customs authorities are working with great urgency to ensure the continued flow of goods and services across our international border, leveraging alternative land routes, as well as air and sea options," said a White House official.
As Ontario and Detroit are both vehicle manufacturing bases, large-scale producers such as General Motors and Stellantis (which owns Chrysler) have had to cancel or reduce staff shifts due to a shortage of parts. Toyota and Ford are also reportedly facing production cuts.
An Ontario court has frozen funds which were being donated through an app to support the protesters, with reports that more than US$8 million has been raised as of last Thursday, according to CNBC.
It is unclear whether actions to forcibly remove the vehicle blockade will be taken or if another solution will be found. However, with reports that further convoys are planning to disrupt other important trade routes and entry to large-scale events, it is important that a response plan is put in place.
More on
About the author