What will Supply Chains look like post-COVID-19?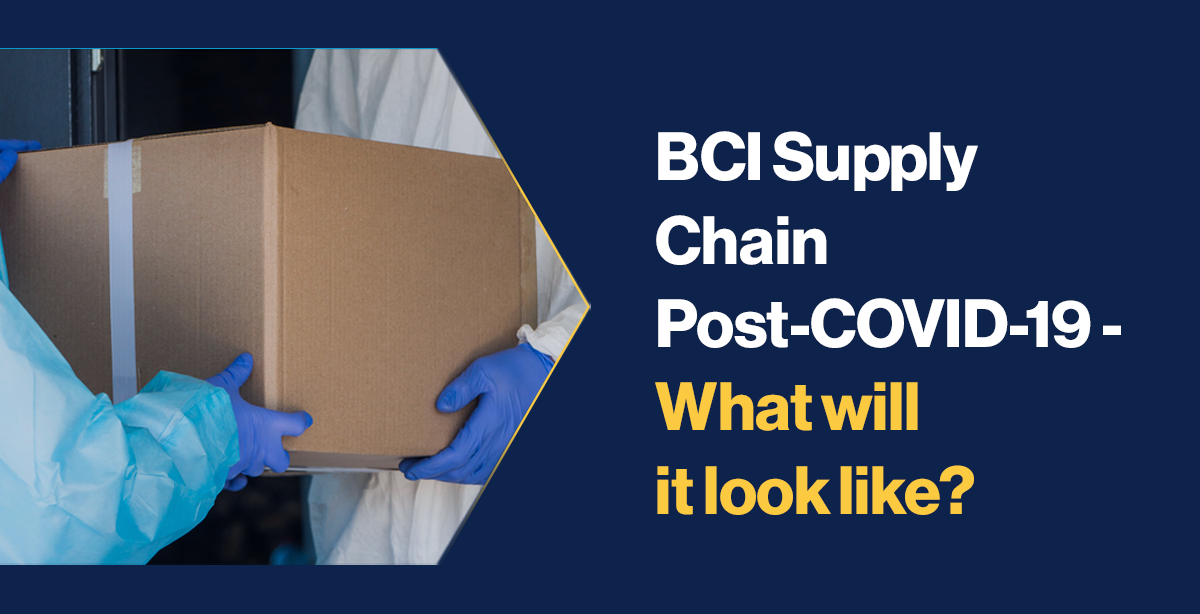 The COVID-19 pandemic is forcing change to many working practices throughout the world: BCI research suggests that less than a quarter of organizations will return to the 'old working model' post-pandemic.
One of the primary areas for change will be supply chain: 41.5% of organizations anticipate changing their supply chain strategy post- COVID-19. Our research shows that up to a third of organizations have changed suppliers during the pandemic, with many choosing to source goods from local suppliers. Other organizations which were reliant on just-in-time (JiT) manufacturing models pre-pandemic have found these have failed and will be looking to change their supply chain strategy to adopt a new manufacturing model.
In partnership with Resilience360, The BCI is launching its latest piece of research - BCI Supply Chain Post-Covid-19 – What will it look like? This report will examine the supply chain changes professionals plan to make in their own organizations which will provide both deep insight into the anticipated changes, as well as providing organizations with benchmarking data to help them make decisions themselves on their own supply chain strategies.
David Shillingford, chairman of Resilience360 noted that "the impact of Covid-19 on global supply chains has been dramatic. Many of the resulting changes will be long lasting, some permanent. This is a valuable and timely survey that will allow supply chain leaders to benchmark their response to Covid-19 and go-forward strategy against industry peers."
More on