Women in Resilience (WiR) - Year in Review 2021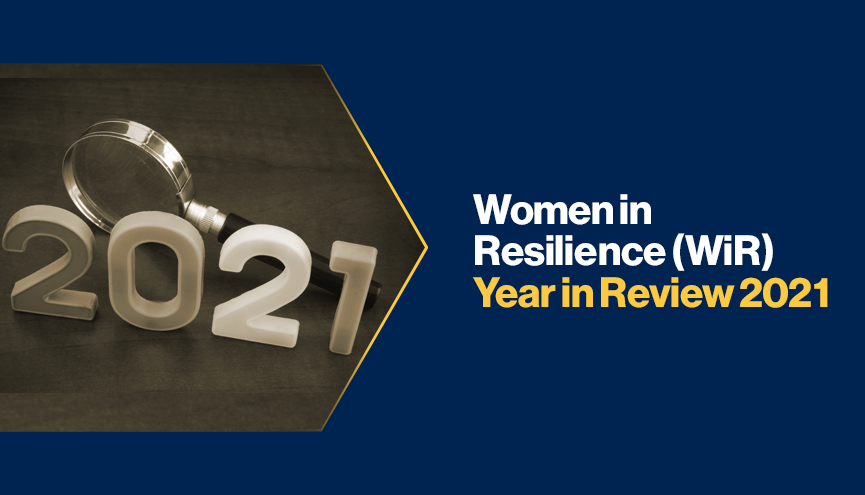 In the midst of helping our organisations recover from the global pandemic, navigate our personal well-being and dealing with a magnitude of personal and professional challenges, 2021 has been an exciting year for the BCI Women in Resilience (WiR) Committee and for the wider Group. We are proud to have delivered incredible value to our tribe of women in resilience and allies. So, just in case you missed it, we have put together the key highlights of 2021.
This year we organised:
1 4 Spotlights + 3 Ally Spotlights
4 Webinars
2 Virtual Events with networking sessions
Ran our annual BCI World Virtual 2021 Conference session.
Finally, as you know, the WiR Committee has also seen some changes.
We said goodbye to:
Kate Needham Bennett, UK (Chair/Vice Chair and founding member) 2018 2021
Sev Cokayne, UK (Webinars) 2018 2021
Bobbie Ramsden Knowles, UK (Webinars/Events) 2018 2021
We welcomed:
Rina Singh new Chair
Margaret Millett new Vice Chair
During 2021 we onboarded 6 new Committee members. Welcome to:
Andrea Berglund, Sweden (Webinars) with us since January 2021
Milena Maneva, UK (Events) with us since January 2021
Bethany Warren, UK (Events) with us since September 2021
Winifred Ndukwe , Nigeria/Spain, (Socials & Engagement) with us since September 2021
Brendine Tong Sejake, South Africa (Social & Engagement) with us since September 2021
Candice West, UK (Webinars) with us since October 2021
All WiR Spotlights can be found on the BCI website, simply search for 'WiR Spotlights '. Special thanks to Abigail Abimbola (UK), Alicia Matthews (Trinidad & Tobago), Deepa Pavankumar (India), Fatima Azeem (Canada), Kate Rawlins (UK), Kavita Parekh (India), Nkiruka Joy Aimienoho (Nigeria), Padmashree Prasad (India), Pompy Das (India), Sally Bliss (UK), Sarah Garrington (UK), Saritha Annadurai (UK), Serene Quek (Singapore), Winifred Ndukwe (Nigeria). Special thanks to our Allies: Christopher Horne (Canada), John Jackson ( USA), Mark Hoffman (Canada).
2022 here we come! We are looking forward to Connect, Empower and Support more Women in the Resilience disciplines to become leaders and advance in their careers. Watch WiR Space and connect with us on Women in Resilience Group on LinkedIn.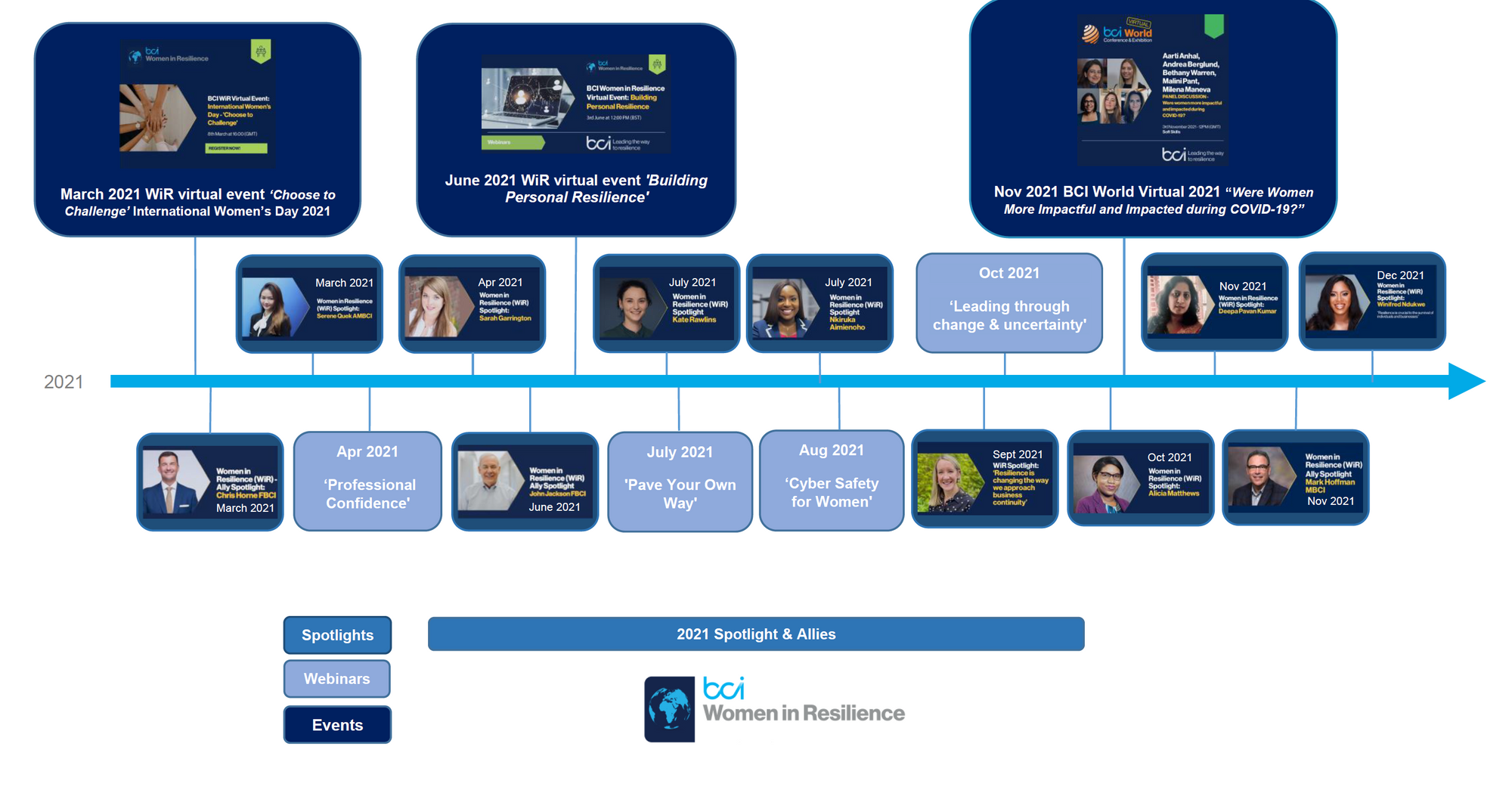 Download the full year review report below:

WiR - Year in Review 2021.pdf