Business Continuity Basics E-Learning Course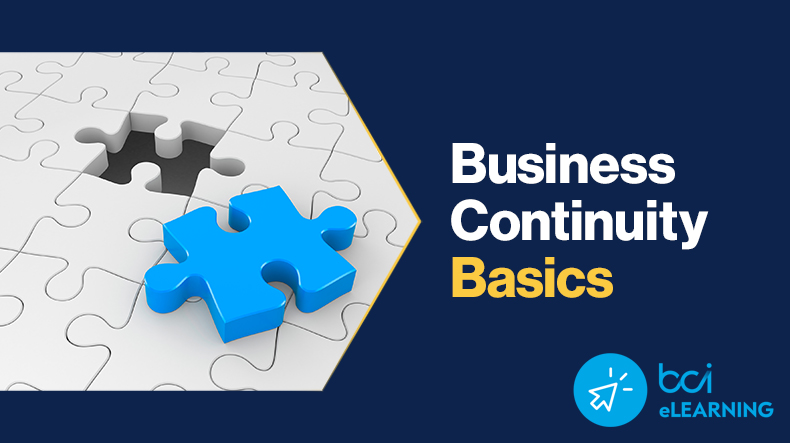 This E-Learning course provides a short overview – up to 30 minutes - of the basic principles of business continuity. It is designed to help you understand the discipline and to start thinking about business continuity in your role or organization.
The course will help you to:
Understand the key business continuity concepts and terminology in plain English

Appreciate why business continuity is important to organizations and the benefits it brings

Start you thinking about some of the incidents that could impact your organization
This course is designed for:
Business continuity novice
New starters
Managers with an interest in learning about business continuity
Embedding stage of the BCM Lifecycle (via Corporate E-Learning Licence )
Concepts and terminology explained in non-jargon, plain English
Animated videos
Interactive scenarios and questions to get you thinking
Real-world case studies to get you thinking about your own organization
The course should take 25 – 30 minutes and you can study whenever you like – you can access the course via mobile, tablet, or desktop. There is no formal examination for this course.
Once purchased you will be sent an access email that will usually take up to 1 working day (UK office times) to arrive. You will have 30 days to complete the course from the date you receive the access email.
Time Extension Policy
Please note that short time extensions on the course completion deadline will only granted in the event of suddenly arisen extenuating circumstances, such as a medical emergency. A medical certificate will be required. We will not grant time extensions on the course completion deadline for work related or holiday/vacation reasons, so please check your calendar before you purchase the course.
Please note: By purchasing this online course you will lose your right to a refund within 14 days under the UK Distance Selling Regulations once the above email is delivered.